Description
Bench and picnic table tops and seats
This recycled plastic profile is robust and dense enough to take daily punishment in challenging conditions in all weathers.
Manufactured to Zyplex 55 specification it will last a lifetime without any need of preservatives or paint.
As more plastic has been produced over decades the truth began to dawn that this virtually indestructible material cold not be thrown into landfill indefinitely and new and innovative uses were invented for it.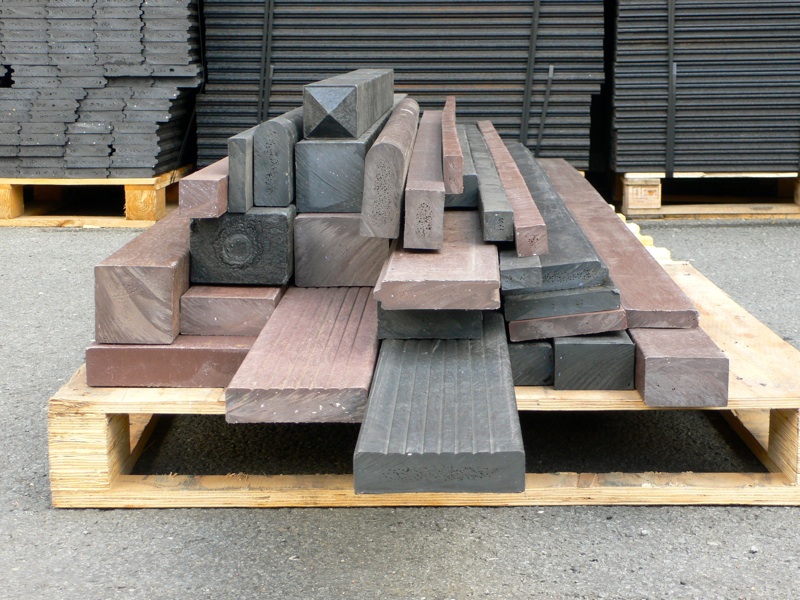 Recycled plastic lumber which can contain a mixture of different plastics was one of these great inventions of the century and since it is not only recycled but also recyclable it is gong to around for a very long time and will be used in a variety of ways over and over again.
There is no longer any reason to throw plastic waste into landfill, and many reasons not to.
Using recycled plastic planks and beams instead of wood saves our forests, which are a major means of removing greenhouse gasses from the atmosphere.
Tonne for tonne, recycling plastic manufacture produces 1.66 tons less carbon dioxide, uses 90% less water and uses 66% less energy than production of virgin plastic.
Use of recycled plastic planks, beams and posts instead of wood is the intelligent choice, and will save you time and money in reduced maintenance costs for years to come.