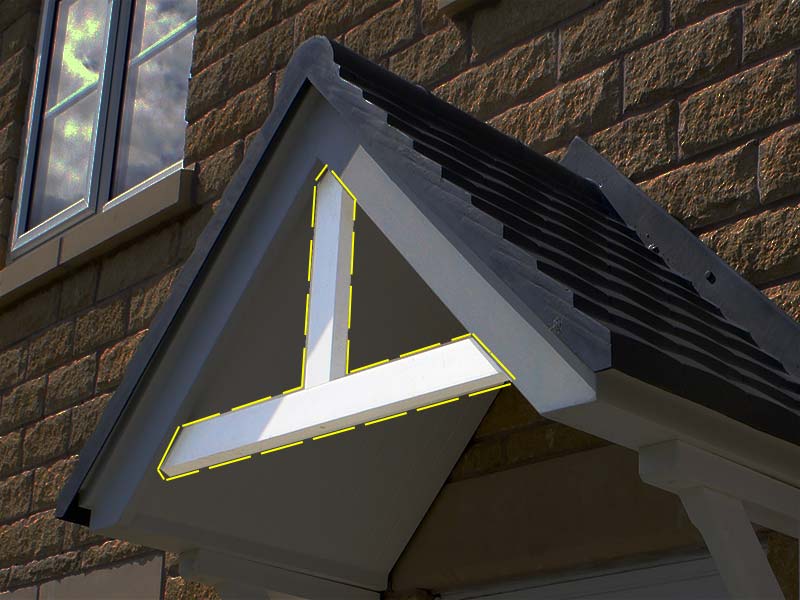 Canopy Porch Pediment | Plastic Wood | Recycled Plastic£20.33
If you are tired of rotten wood try a recycled plastic pediment instead. No painting, UV stable, Never rots. No cost of ownership.


Fascia Boards | Recycled Plastic WoodFrom: £74.99
Who wouldn't want Fascia Boards that will never ever rot. Made entirely from British Recycled Plastic Wood. The Look and feel of wood with all the wonderful advantages of plastic. This is a no maintenance long life product that will save time and money.


Finial and Cross Member Kit | Recycled Plastic Wood£107.00
These recycled plastic finials will never need repainting and will never rot, warp, crack or splinter. It looks like wood, but behaves like plastic. (Image is a specimen and actual finial design may be slightly different)
Rafter Tail in Recycled Plastic WoodFrom: £1.98
Available in white, black, oak and mahogany. These decorative recycled plastic rafter tails will last a life time, adding a distinctive and stylish touch to your home.


Recycled Plastic Wood Chamfered Porch Post | 88 x 88mm£105.00
These chamfered recycled plastic posts are the perfect replacement for wood. Not only do they provide a low carbon footprint but will last at least 5 times longer than treated wood. They do not rot, are UV protected, no maintenance, offering 80% reduction on maintenance and replacement costs..