HDPE Sheet - Solid ColoursFrom: £31.15
UV protected , non-toxic, colourfast, versatile and durable. Perfect for where a strong, lightweight plastic sheet is required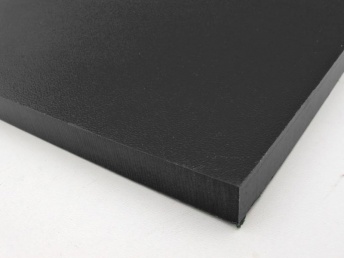 HDPE sheet | Recycled Plastic | Black 12mm thick£206.40
HDPE sheet 80-100% recycled plastic content. Available in Black full sheets only.


Stokbord Recycled Plastic Sheet (10 sheets)From: £361.45
Stokbord is a high standard, robust, tough and durable recycled plastic board supplied as (L)2440 x (W)1220 sheets in a variety of thicknesses. Made from 100% recycled LDPE plastic. It has multiple applications from agricultural and equestrian to building and construction.