B2B Services
At Kedel, we supply not only domestic and residential customers, but also provide B2B services.
As well as education facilities and local authorities, we supply many housing associations, small retailers and independents. See below for information on how Kedel can supply specific products and services suitable for your projects or business.
HOUSING ASSOCIATIONS
Housing associations and housing groups often rely on external suppliers and vendors for building and landscaping products. At Kedel, we can supply recycled plastic fences, decking and cladding ideal for renovation or high quality build of homes and properties.
Case Study
'Your Housing Group', on their Partington Estate in Manchester, explained to us that they were spending tens of thousands of pounds on repairs and maintenance of their fencing each year.
We supplied fencing profiles which were installed on a number of properties. After 7 years the fence profiles are still intact and have not required any maintenance, repair or replacement yet.
When a car crash demolished several concrete posts the recycled plastic fencing was supported by, they replaced the posts and just picked up the fence panels and dropped them back in. They were completely undamaged.
You can find out more in our video below and see for yourself the results of the work carried out by 'Your Housing Group' using Kedel fencing profiles.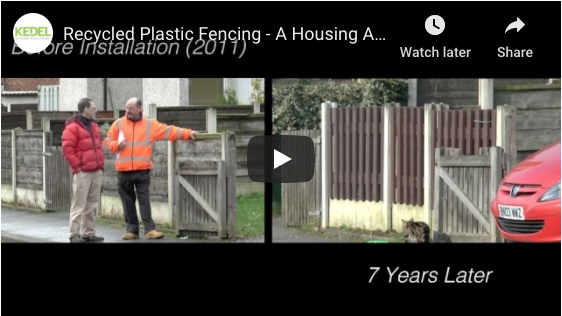 Why Choose Us?
Why choose Kedel as your housing supplier? Our products offer a number of benefits, such as:
Longer Lasting - Our recycled plastic is designed to withstand the test of time and is proven to last much longer than regular wood products.
Less Need For Replacement - As our products are long lasting, there is less chance that they will need replacing for a lifetime or more.
No Maintenance Costs - The lack of maintenance required for our products means less money needs to be spent on repairs and replacements. Which could help save you money in the long run.
Hard Wearing - Our recycled plastic is extremely durable and hard wearing and is less susceptible to damage or vandalism.
Looks Great - Our recycled plastic looks exactly like real wood, adding to the property's overall aesthetic and helping to make any house feel like a home.
Environmentally Friendly - We make our products from recycled plastic and turn waste into wood-like products. This can help towards reducing your carbon footprint with low impact manufactured building supplies.
For more information on how Kedel can become your housing products supplier, please get in touch with one of our team on 01282 861325 or fill out the quotation request form here.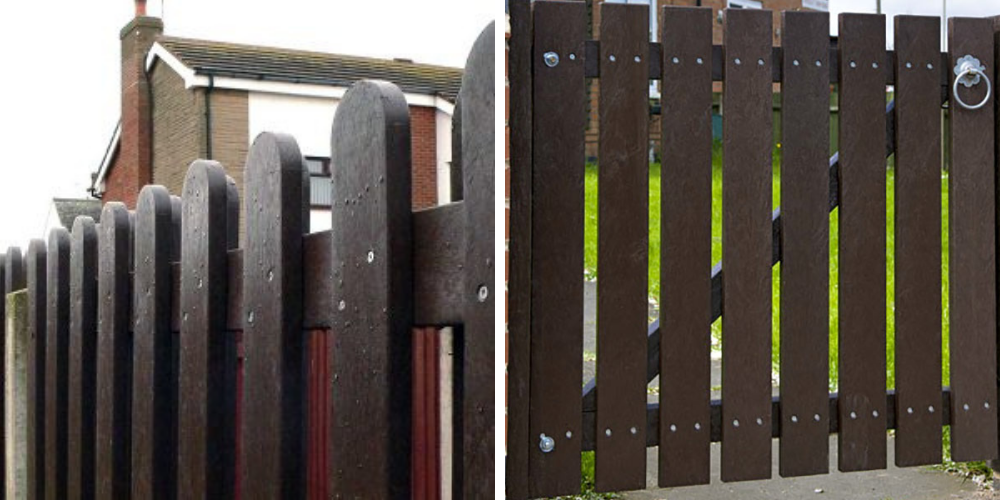 Small Retailers
If you're a small retailer or independent store, selling landscaping products and garden essentials, then we can also supply your business too. If you sell landscaping or gardening materials, then we can supply a wide range of recycled plastic products for customers wanting to help protect the environment. Some of our most popular items include our recycled plastic decking, which looks superb in domestic gardens of all sizes. Our recycled plastic garden edging products are also popular with customers. These eco palisades are great for bordering lawns, pathways and flower beds around the garden.
Take a look at our video below to see how our products could look in your customer's garden.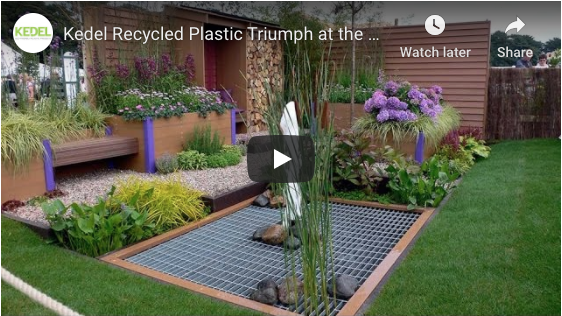 Why Choose Us?
There are a number of reasons why you should choose Kedel as your wholesale landscaping supplier:
High Quality and Long Lasting - you want to supply your customers with products they can trust? Of course you do! Our recycled plastic products are highly durable and longer lasting than standard wood alternatives.
Less Need for Replacement - your customers can feel safe in the knowledge that when purchasing our recycled plastic products they will eliminate maintenance. No need for repair or replacement, as they are less susceptible to damage, rot and general wear and tear.
Value for Money - as stated above, our products require virtually no upkeep, resulting in zero maintenance costs and better value for your customer's hard earned money.
Eco-Friendly - Do you want to become a more eco-friendly retailer? Our products are highly sustainable and have a low carbon footprint, made from waste plastic, using low environmental impact methods of manufacturing.
We can also provide a range of retail display products for use within your store, made from recycled plastic too. As well as other landscaping and building materials that you may want to place in and around your establishment for display or design purposes. Our Kedel Trade Site details many of these supplies if you wish to find out more on what we offer.
Want to know more about Kedel becoming your wholesale landscape products supplier?
Please give us a call on 01282 861325 or you can contact us via our online form here.
You can also take a look at our Trade website here, for further information on our B2B products and services.