Hot to cool plastic decking
Wednesday, 20 July 2022 | Lewis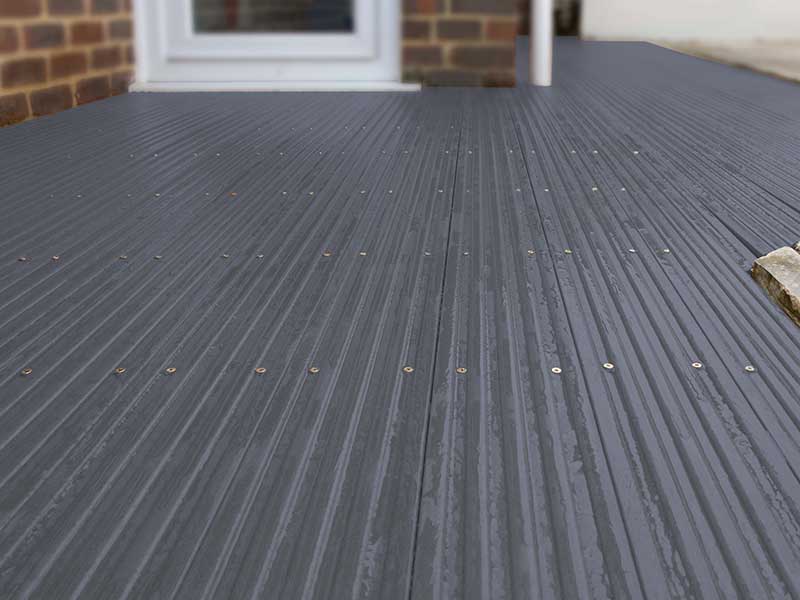 There's nothing better than enjoying the summer in your own back garden, whether you're entertaining guests, outdoor dining or simply enjoying the heat. If you have already invested in recycled plastic decking, chances are you have the perfect spot to relax and unwind. With no chance of warping in the sun, your deck is designed to last a lifetime, however, how can you ensure your deck stays cool in the summer?
Whether you need to protect paws and little feet or simply want to create a cool environment for outdoor living, here are our top tips for cooling plastic decking.
Hose Your Deck
One of the quickest ways to cool warm plastic decking is by hosing it down. Make sure you are using cold water and spray the deck for several minutes. There are several benefits to hosing down your decking, firstly the cold water is able to absorb the heat from the decking boards and move it away. The cold water will also start to evaporate, cooling the decking even more.
Cooling misters are another great option for decking spaces and can quickly cool the surrounding air by 20°F-30°F. Available in either portable or fixed designs, cooling misters work beautifully after hosing down the deck as they will help maintain the cool temperatures you have achieved.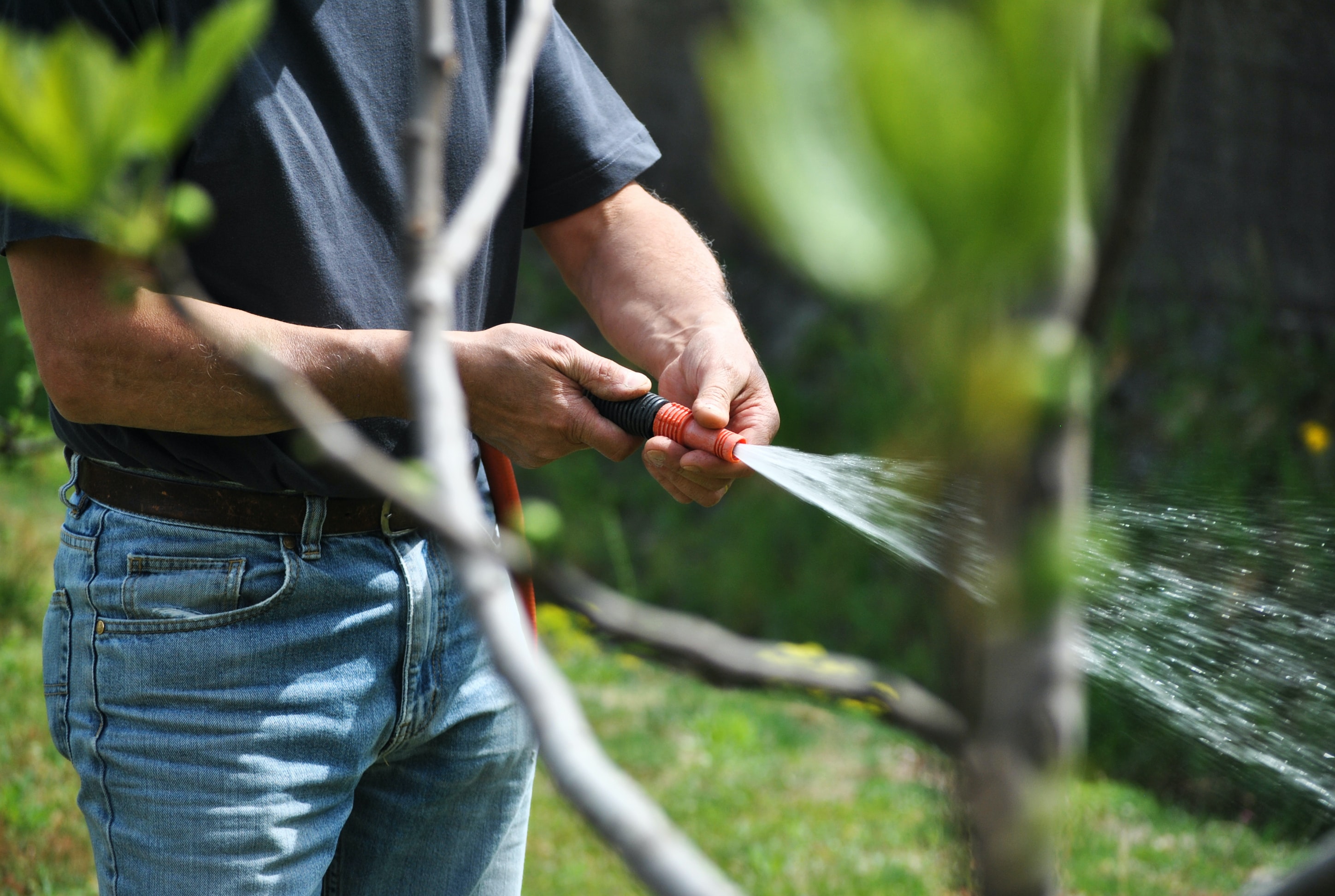 Add Shade
Without some sort of roof covering, your plastic decking will warm up fast on a hot day. To avoid this, try adding some form of shade, whether it's artificial or natural. Plants are a great option for those looking for natural shade and many species are known to actually lower the temperature of their environment. If natural shade is not an option, artificial shade will work just as well. A simple parasol or shade sail will help keep the immediate area around an outdoor dining set cool. Shade sails are an inexpensive option, however, they do need firm anchor points to ensure optimal performance. Remember to always take down the sail when not in use to avoid any tearing.
For something more permanent, a decking area under a pergola is a classic choice. Many pergolas are equipped with retractable cloth roofs or awnings, ideal for bringing shade to the whole of your decking space. Invest in an Outdoor Rug
Outdoor rugs are incredibly popular right now, as people aim to create an attractive outdoor living space. As well as adding colour and decoration to your deck, rugs are also a great way to protect feet and paws from hot decking boards. Avoid any outdoor rugs backed with rubber, vinyl or latex as these can leave unsightly marks on your decking. We recommend choosing a polypropylene rug as these are designed to protect the decking from UV rays and stop any water building on the surface. Luckily, Kedel plastic decking boards offer high levels of UV protection meaning fading is only around 5% over 10 years! They're also incredibly low maintenance and any build-up of dirt or algae can be removed simply by mopping.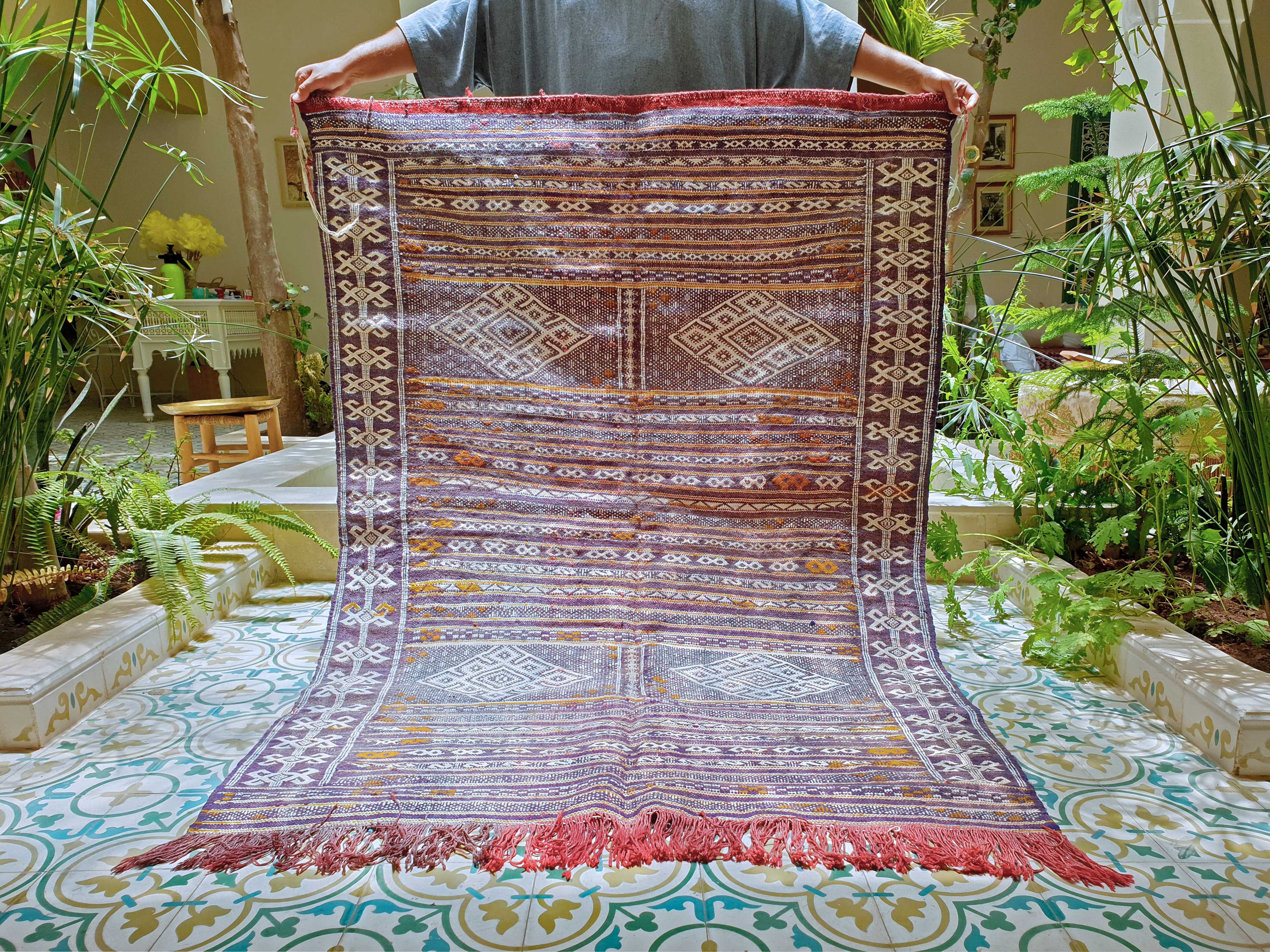 TROUBLE-FREE ECO DECKING FOR LIFE!
Keeping your deck cool will ensure you can enjoy your outdoor space even longer throughout the summer. Unlike wood or composite decking, our recycled plastic decking boards are designed to cope with all types of weather, without any risk of warping, cracking or splinters. For a low-maintenance, eco-friendly decking option, why not take a look at our full collection of recycled decking boards today?