How To Plan Your Decking
Friday, 5 March 2021 | Lewis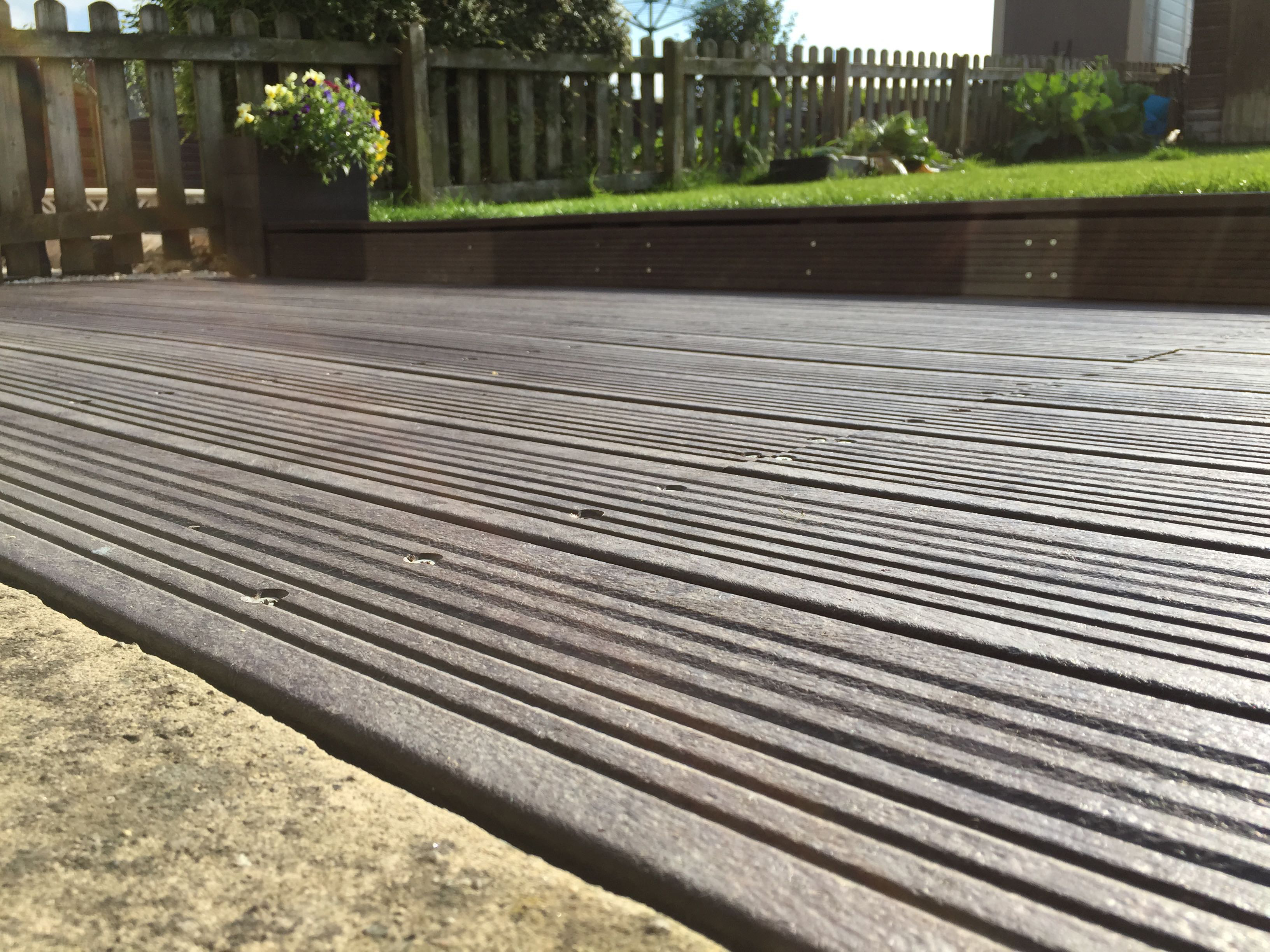 Decking is a great addition to your garden, creating a new space that can be utilised in many different ways to make your garden a lovely place to be.
Here at Kedel, as part of our selection of recycled plastic building and construction materials, we offer a wide variety of recycled plastic decking that has the same superb features as the rest of our recycled plastic.
From requiring no maintenance throughout its lifetime to helping you maintain a low carbon footprint, our recycled plastic products help you save time, money and effort when it comes to looking after your garden.
When it comes to installing decking, it's important to plan your decking to not only make the installation process easier but make sure your decking looks perfect once complete.
To plan your decking, ask yourself the following questions…
What will you be using your decking for?
Knowing what you'll be using your decking for determines where it'll need to be positioned, what size it needs to be and whether it needs railings and gates.
Whether you aim to use your decking as a safe place for your children to play or want to use it as a summer terrace to lounge on, decking is versatile and easy to make the most of.
If you decide that your decking isn't big enough after installation, it's easy to extend it at any point in the future, meaning it's always better to work on the small side rather than make it too big.
Where do you want your decking to go?
While it might be a simple choice if you have a smaller garden, if you have a larger one it can be tricky to gauge where the most beneficial placement for your decking boards would be.
If your decking is going to be built to trim a hot tub or pool, then your decision will already be made, however, if your decking is to extend on your home, choosing its location can be dependent on a few factors:
If the ground is level or sloped. If the ground is sloped, you'll need to level your garden off first to create a more effective condition for the decking. Having level ground also means you can install the majority of decking types rather than have a restricted selection.
How much sun you want your decking to get. The south-facing side of your property is the sunniest, so place decking there if you're wanting to create a sun trap.

The view from your decking. No one wants to sit outside and stare at a brick wall! Your decking is likely to be more enjoyable if it's looking out into your garden or beyond.

How private your decking will be. If your decking can be seen by neighbours, it might be beneficial to install a fence to maintain your privacy.

If there's anything already there. If there are shrubbery and trees where you'd like your decking, you'll need to organise to take them out first so that you have a blank canvas to work with.
It's important to check the planning permission information in your area before diving into a decking installation. If you have neighbours, it's also a good idea to check with them that your decking won't affect their garden and property negatively.
What type of decking do you want?
There are a few types of decking to choose from, all with different properties and materials required.
Ground-level decking is simple and great on any flat, level ground. It's commonly used as a seating area and is good for placing garden furniture on as well as decking lights.
Ground-level decking with railings
Although still situated on ground level, decking with railings (decking balustrade) creates an enclosed space that's perfect for kids and pets to play on safely. The railings are also decorative and can look more attractive in a front garden than decking without.
Raised decking with railings and steps
Raised decking is good for gardens that haven't been levelled, as they leave space underneath that doesn't require a completely level surface. This space can also be used as storage space, making it great for households with a lot of garden toys and equipment that needs storing away when not in use. Decking with steps and railings may benefit from a gate to make it more secure.
What decking design would you like?
As the most traditional and popular design of decking, horizontal decking is relatively easy to put up, with 450mm needed between the centre of one supporting joist and the centre of the next.
Diagonal decking is contemporary and classic, but still easier than some patterns to install. Joists should be spaced 300mm from one centre to the other when installed.
Chevron decking offers a parquet floor style that looks the part. When installing, joists should measure 300mm centre to centre and a double joint must be laid where boards meet to ensure they're secure.
Picture frame decking creates a border with decking in the middle as the main design, making it ideal for creating a centralised outdoor seating space. This is considered to be the most tricky decking to put up, with framing needing to be adjusted specifically to support the decking.
How many decking boards do you need?
Our deck material calculator provides a good guideline for how much recycled plastic decking board you'll need to put together your decking.
For a more accurate calculation, it's advised to hire a professional to take a look at your space.
When are you able to lay your decking?
Depending on the size of your decking, it may take more than one day to fully complete the installation process.
We recommend that you choose a weekend (or time when you have time off work) to make a start on your decking, and if you can, have someone to assist you with it to make the process quicker and easier.
You should also try and aim to build your decking when there are no adverse weather conditions, as this may hinder your ability to put your decking together.
Browse our full range of plastic decking boards today, or take a look at our wide range of recycled landscape materials for more for your garden.
Keep an eye on our blog for more helpful information and tips when it comes to using our recycled plastic lumber.