Kedel Plastic Decking Delivers At Quarry Bank National Trust
Tuesday, 21 June 2022 | dermot
We're delighted to announce the results of our latest project with the National Trust. Quarry Bank is one of Britain's most significant industrial heritage sites and home to a complete industrial community. Alongside the cotton mill, visitors can explore the picturesque gardens of Quarry Bank House, offering spectacular views and an insight into the life of the Gregs family.
This expansive estate also boasts acres of beautiful woodland to explore. Visitors can follow a meandering path along the River Bollin, crossing folly bridges to discover local wildlife and scenic views.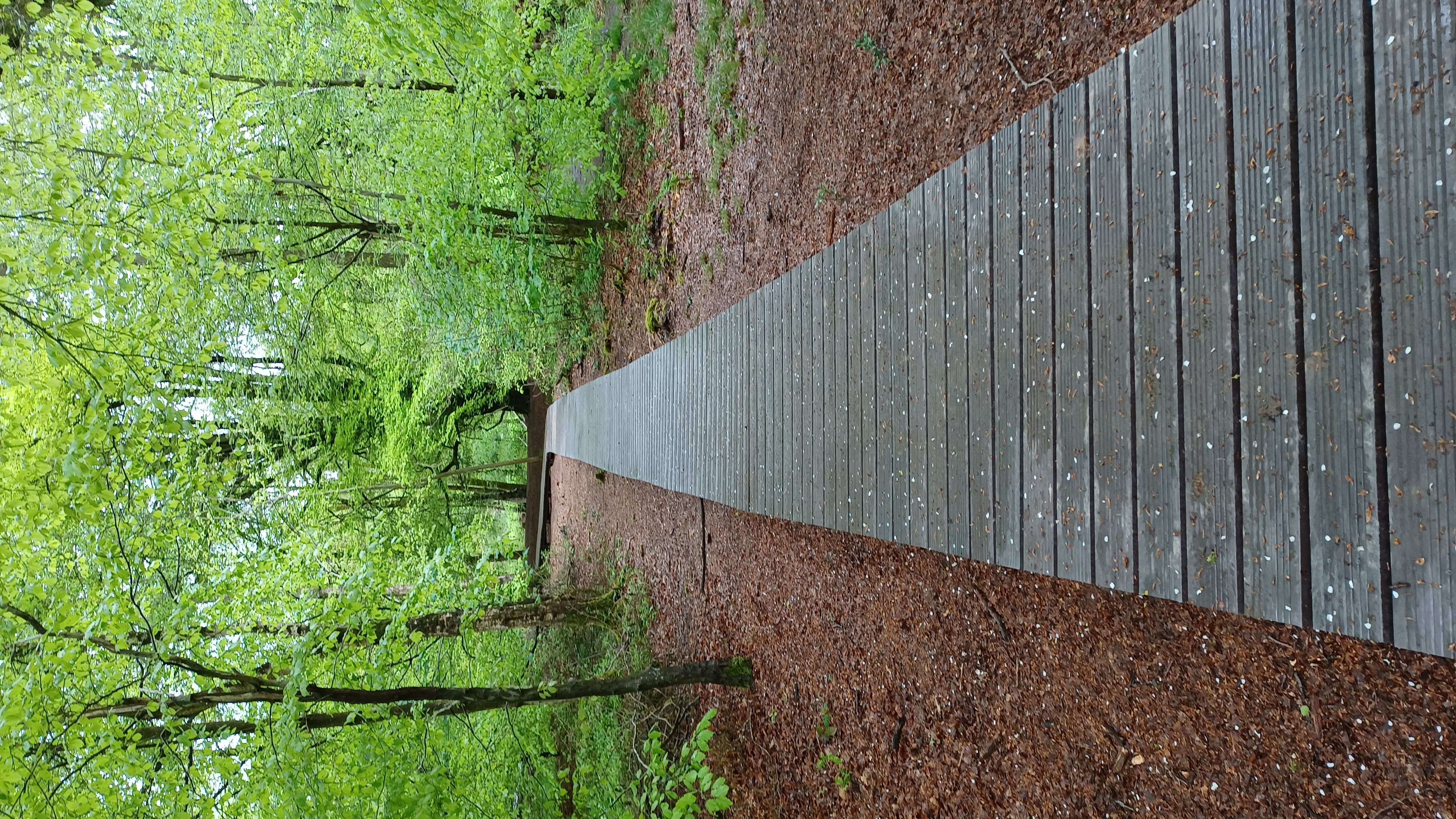 Quarry Bank National Trust reached out to Kedel to source sustainable materials for vital updates to their grounds. In order to create two boardwalks for visitors to use as they enjoy Quarry Bank, they wanted to find a sustainable option that would endure a lifetime of heavy duty use. Kedel mixed plastic decking is crafted from 100% British Recycled Plastic, creating a robust material that is ideal for places with heavy traffic, especially public places! These maintenance-free boards are designed to be installed once and last forever, there's no need to worry about cracks, warping, splinters or even having to paint the decking every few years. In a woodland setting, these boards truly show their worth. High levels of UV protection mean that even sun-exposed boards will maintain their colour, while algae and other bacteria can be removed with a quick mop. Our boards will never get waterlogged and they're also immune to the ravages of frost and water that tend to destroy other decking materials.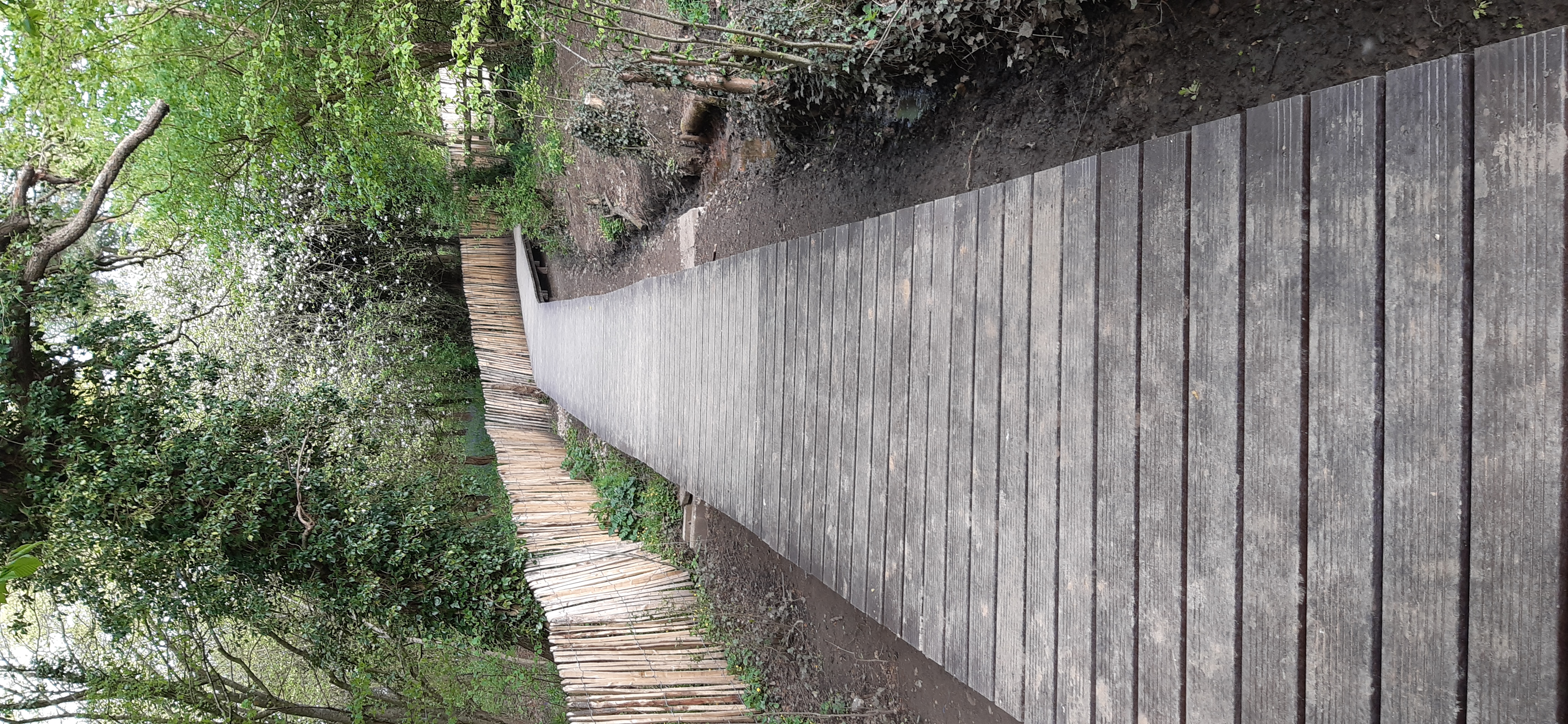 After a wet and windy start to the year, the new boardwalks at Quarry Bank were finally installed by the team.
"We were very pleased with the quality of the product and the colour is great, it really looks good in the woodland environment."
Vicky Naylor - National Trust Ranger
Over 465 acres of woodland, countryside and river make up the estate at Quarry Bank. The important work that the team carries out directly supports the National Trust's ambitions to "tackle the twin threats of the climate crisis and the catastrophic decline in the natural environment"
At Quarry Bank this includes:
Improving and creating a mosaic of habitats for wildlife through the introduction of new wildflower meadows and ponds
Creating dozens of hectares of new woodland which helps with the restoration of nature, provides greater access to green spaces for people, as well as supporting in the fight against climate change through carbon sequestration
Carrying out regular species surveys to see the benefits of our work and help us identify where we need to take further steps to help wildlife thrive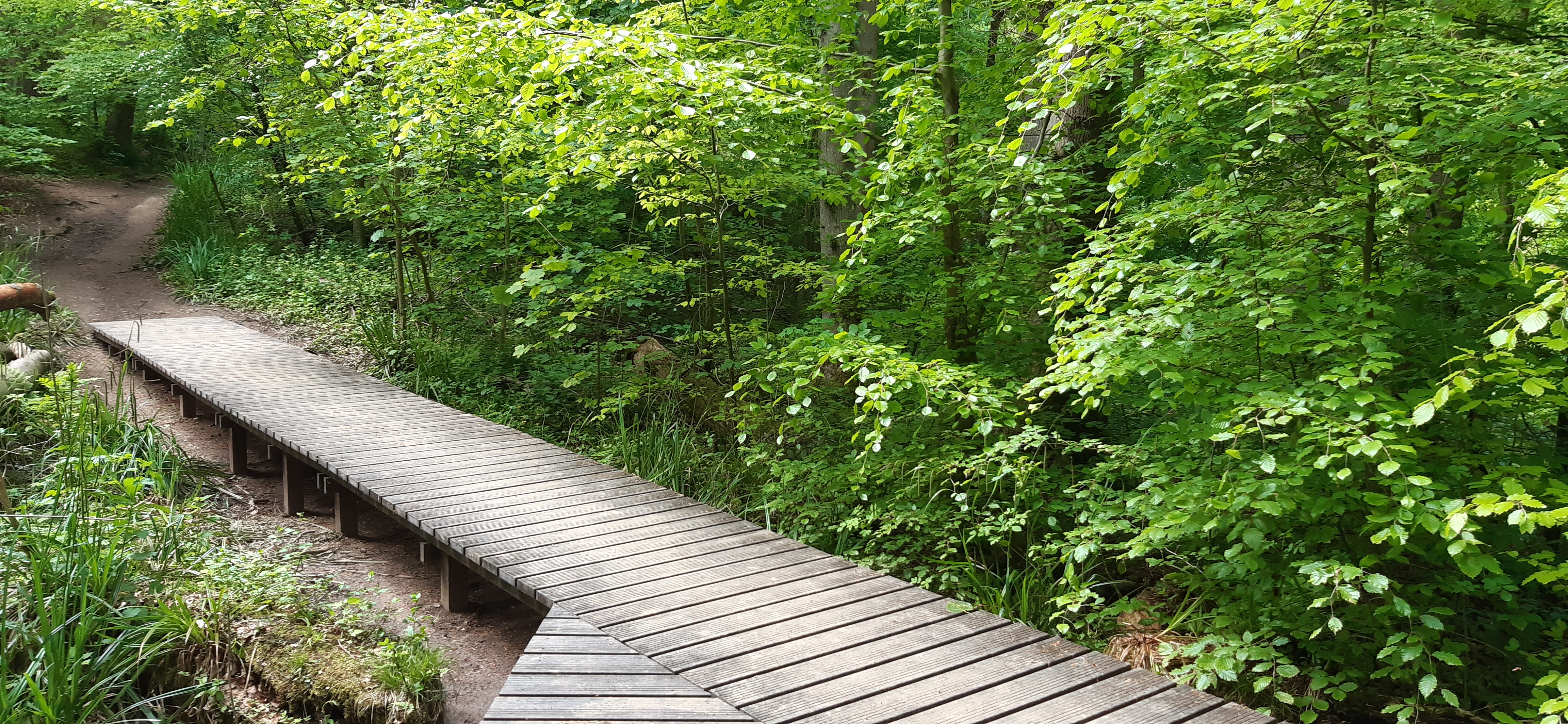 Our recycled plastic decking is just one of the many products we offer to help create an outdoor space that lasts a lifetime. From our Ground Reinforcement range to our selection of Garden & Landscaping products, get in touch to find out how we can help bring your project to life.