Safety on Site - S.O.S Units Manufactured by Kedel Ltd
Friday, 27 October 2017 | Lewis
Many construction sites such as Civil Groundworks, National Railworks and more require safety units or 'SOS Units' as a central hub for rapid first aid response in the event of an accident or emergency.
Previously, these units have been made from wood which "often become damaged in the wet weather" (Ian Grainey - Amey Safety Manager, Northern Hub Alliance). The bases of the Units can fill up with water and the units as a whole are one solid frame, making transportation difficult.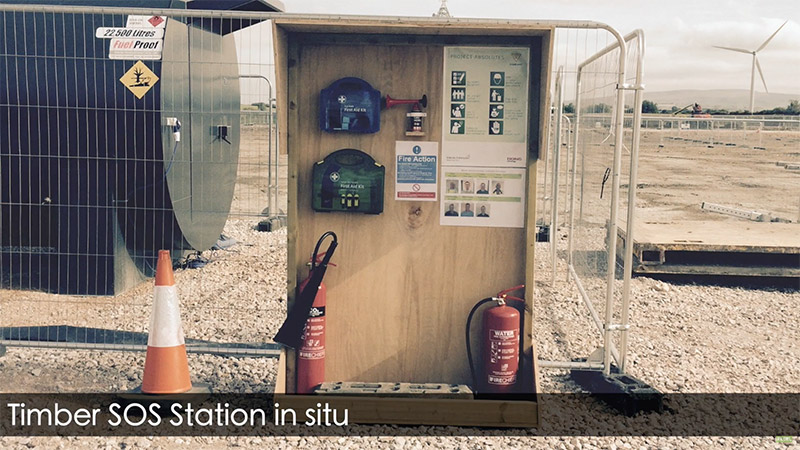 However, we've now manufactured Recycled Plastic S.O.S Units which eliminate the cons of the old wooden alternatives. The Recycled Plastic Units provide safety access points that can be re-used constantly and never need maintaining.
The units can be manufactured to fit specific industries colour codes and the Recycled Plastic material that the units are made out of offers a rot-proof, splinter-free & maintenance-free alternative to the original wooden units.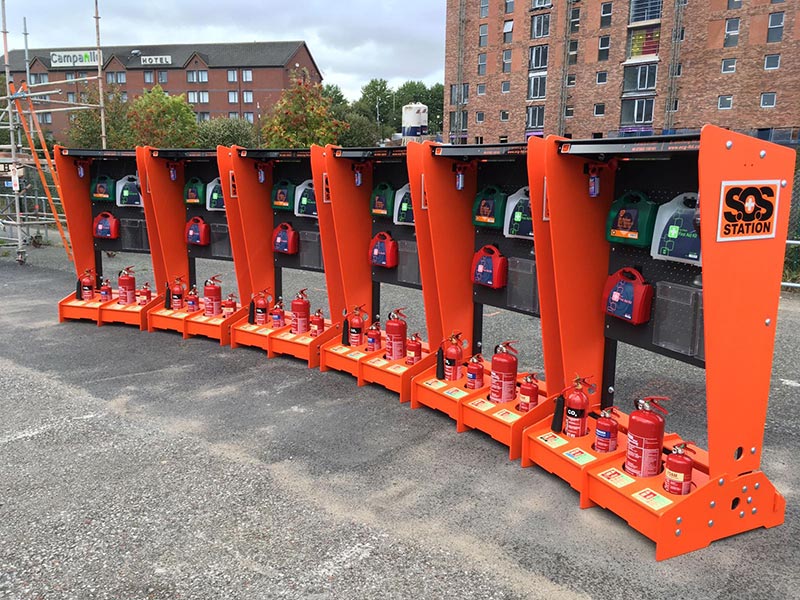 The new Recycled Plastic SOS Units are designed to allow the contents of each Unit to be filled with the correct required safety equipment for specific industries. For example, whereas one industry may decide to have ear plug dispenses, another may choose to have defibrillators.The possibilities are endless.
Construction sites come and go, which was one of the downfalls of the older wooden units, they were difficult to transport from site to site. The Recycled Plastic Units overcome those awkward transportation issues through its clever design. The unit can be taken apart in sections for an easier transport and even replacement upon the event of a section or sections becoming damaged. Up to 4 units can fit into a tow-trailer as seen below.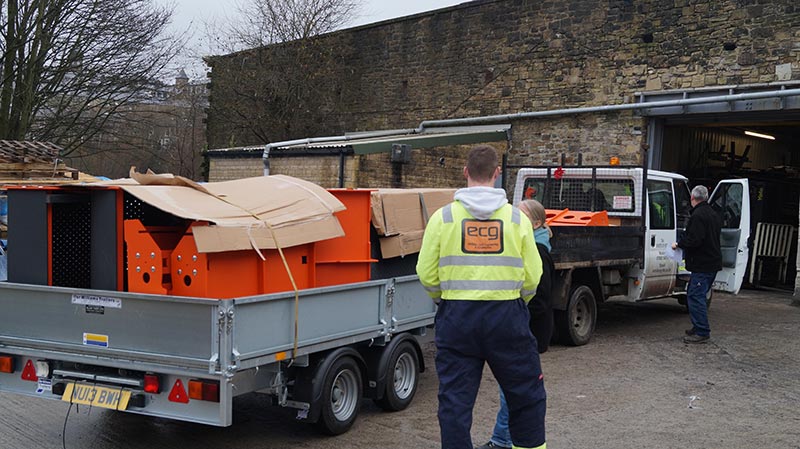 For information and an insight into how the S.O.S Unit has been used, watch our short video with ECG Groundworks.