Summer 2022 Garden Trends
Tuesday, 7 June 2022 | Lewis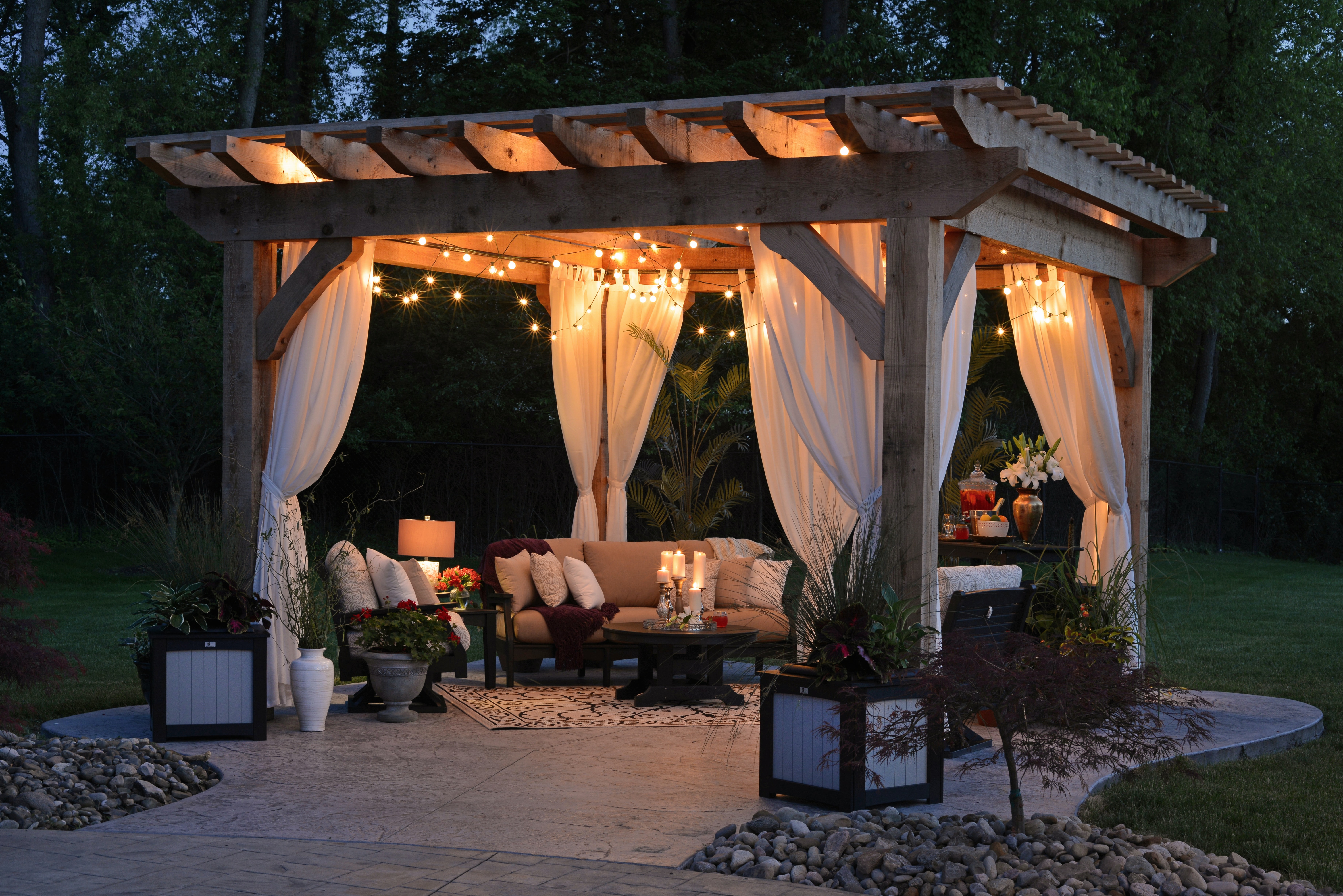 Summer is just around the corner, and for many of us, that means starting to get our gardens back into shape. The last two years have transformed how we utilise our homes, from how we work to a total reimagining of our outdoor spaces. Gardens have become an extension of our living space, with more demand than ever for flexible outdoor areas where we can gather to entertain, relax and embrace nature through sustainable living. In 2022, the need for multifunctional outdoor spaces continues to grow, so we're going to take a look at some of the biggest garden trends you can expect to see in Summer 2022.
Sustainable Living
Since 2020, there has been a significant increase in the number of people choosing to grow their own fruit and vegetables. Whether it was the sudden need for self-sufficiency or a shift toward sustainable living, we saw waiting lists for allotments grow, and demand for gardening project supplies hit an all-time high. In 2022, growing fruit and veg at home continues to be high up on our agendas, with many choosing recycled plastic raised beds to create their own self-sufficient plots.
Benefits of choosing recycled plastic raised beds.
Improve crop rotation process
Encourage healthy crop growth by absorbing thermal energy
No rotting, which is a common issue with wood raised beds
They last a life time
No toxic chemicals are released into the soil
No splinters
Zero maintenance required
Reduce your carbon footprint
As well as being easy to use, recycled plastic beds are incredibly convenient and suitable for a wide range of garden projects. Many find the idea of building their own raised beds daunting; however, plastic raised beds arrive in kit form with all necessary fixings included.
Low Maintenance Outdoor Spaces
As well as sustainable living, Summer 2022 is set to be a quest for easy living - with homeowners opting for low maintenance garden options. The last two years have seen a surge in large scale garden projects, so it's no surprise that we're starting to see a move towards projects that don't require much time and effort! One of the most popular trends for Summer 2022 will be creating outdoor spaces that offer high performance and minimal effort, like decking areas made from recycled plastic boards. Unlike their wooden counterparts, plastic decking is designed to be put down once and used for a lifetime. Forget about warping, cracks and splinters; instead, you can enjoy peace of mind that the most you will need to do is wipe up the occasional spill.
Just like the raised plastic planters, plastic decking is designed to save time, effort and money, giving you the freedom to relax and enjoy your outdoor space.
Outdoor Home Entertainment
Just as open plan living has taken over interior design, multifunctional outdoor living is taking over the exterior. Our homes have become a place where we work, rest and play, so it's no surprise that homeowners are choosing to create outdoor spaces designed for different functions. This summer, we expect to see an increase in demand for 'zones' with garden areas separated into spaces dedicated to different activities.
One of the most popular options for a garden zone is a bar or outdoor dining space. Alfresco living is still proving to be a hit in 2022, with more people than ever adding pizza ovens, BBQs and even full outdoor kitchens to their garden. With sustainability and low maintenance in mind, decking is an excellent option for those looking to create separate zones in the garden. One of the biggest trends we expect to see this summer is a decking area with a pergola or gazebo structure, perfect for summer BBQs and evenings enjoying the warmer weather. As well as instantly framing the space, a pergola can also provide much-needed shade on warmer days and create the look and feel of an extension of your interior. Another way to create those all-important garden zones is by using planters and our recycled plastic sleepers.
WFG - Working From Garden
With many of us still choosing to work from home, the summer months are set to see an increase in 'garden office' projects. Homeowners are opting for garden structures that go beyond the simple garden shed or summer house. Instead, we're set to see an increase in the number of people creating full office environments surrounded by the great outdoors. As well as offering an extra space away from the family home that provides a quiet place to concentrate on the day's work, they can also prove to be incredibly eco-friendly.
By opting for sustainable building supplies and materials such as recycled plastic building cladding, you can create a space that's perfect for the new 9-5. As well as reducing your carbon footprint by removing the need to commute, these recycled materials will also last a lifetime, perfect if you need to quickly transform your home office into a playroom!
In 2022, we expect to see garden outbuildings take on a whole new lease of life, creating a true extension of the home and bringing comfort and connection to outdoor living.
Do you have big plans for your outdoor space this Summer? At Kedel, we can help you transform your space with sustainable recycled plastic decking, planters, building supplies and more to move your project along. Discover the full range online today, or chat with a member of the team for more information.