Uses For Recycled Plastic Cladding
Friday, 11 December 2020 | Lewis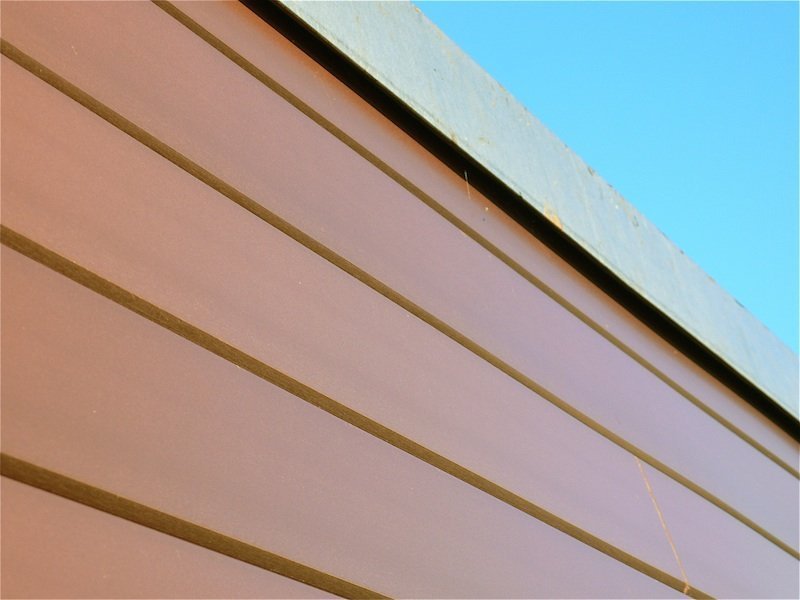 External wall cladding can play an essential role in the construction process for many different structures and homes. As well as this, a bonus of wall cladding is that it can be added at any time, to alter appearances as well as provide other benefits.
Today, we're looking at the benefits of recycled plastic cladding for walls, and the importance of opting for recycled plastic materials.
The benefits of recycled plastic cladding
If you're looking to invest in cladding, there's no better material than recycled plastic from Kedel when it comes to durability, appearance and safety.
If you're looking for cladding for houses, there are many benefits to recycled plastic cladding that make it a better alternative to timber. For example, Kedel recycled plastic requires no maintenance throughout its lifetime, whereas timber roughly needs replacing once every 7 years, as well as maintenance every year. This lowers the maintenance cost of housing and housing developments, and money is made back in as little as 2-5 years.
It's also much less flammable than wood, making it safer for use on homes than timber.
In public spaces and commercial units, recycled plastic cladding can help solve problems caused by vandalism, with its vandal-proof properties that not only prevent vandalism in the first place but make it easy for graffiti to be removed.
As well as this, there's also a major environmental benefit to recycled plastic. Made with recycled materials such as plastic cups and CD cases, recycled plastic from Kedel uses 66% less energy than new plastic, helping users maintain a low carbon footprint.
Check out our video for more information and details on the benefits of Kedel plastic wood cladding.
What can recycled plastic cladding be used for?
Recycled plastic cladding for houses and other structures is most commonly used for the following reasons:
To work as an external wall covering as a 'skin' for the building
To offer a layer of protection against the elements - such as wind and rain
For decorative purposes
For extra thermal insulation
Cladding can be used on the likes of structures such as homes, garages, sheds and commercial and public buildings.
Kedel plastic cladding has been used everywhere from golf clubs to beach huts, showing the real versatility of its uses. Available in a selection of colours and styles, our cladding offers V-cladding as well as corner trims to ensure you can create the best look with your cladding.
How to install recycled plastic cladding
Installing recycled plastic cladding is easier than you might think, and we've put together this explanatory video to guide you through it step by step.
Recycled plastic from Kedel is easy to work with and is most similar to working with timbers.
Take a look at our detailed guide on working with recycled materials from Kedel. Or why not see our cladding in action, installed at Farnworth Golf Club.
There's never been a better time to install cladding on your property than winter, as it helps protect your external wall and prevent any cold wind, rain and snow from entering. If you need advice on installation, take a look at our instructional video here.
Browse our extensive range of recycled plastic lumber today and discover more for your property and garden including recycled plastic fencing and recycled plastic decking.