Fencing Case Study
Residents Housed In With Sustainable Fencing
When it comes to the environment a national housing group is not sitting on the fence.
Your Housing Group, one of the UK's largest social housing providers, has chosen fencing made from recycled plastic (Brochure), a sustainable range of building materials supplied and built by Colne-based Kedel, for one of its residential developments in Partington, Manchester.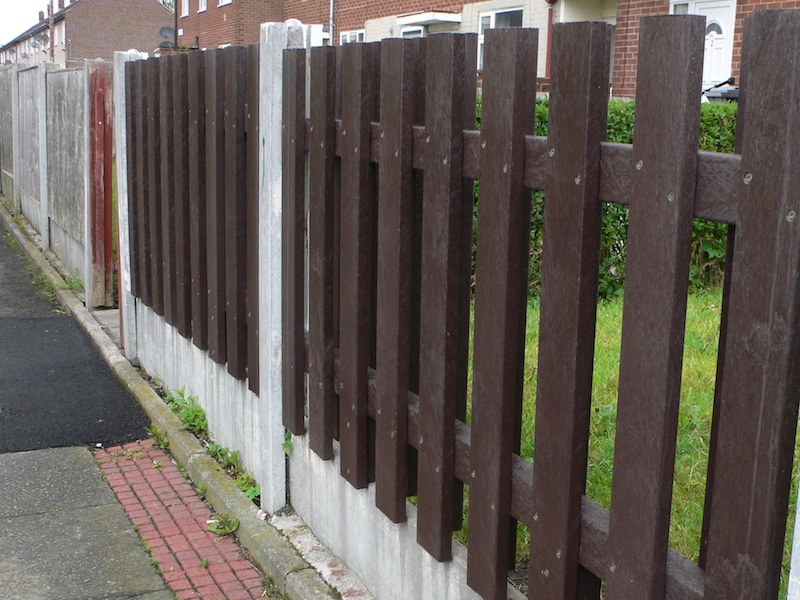 The fencing for the 120-house pilot scheme and initial project is made from recycled plastics (Brochure) that are also recyclable themselves. Skills2Build, a supported employment programme for people who face significant barriers to finding jobs, recruited local Partington residents to help with its installation.
The project consists of a range of different size fencing and it's hoped the scheme will be extended once this first phase is completed in August. The new material replaces exiting wooden fences, which had become broken or had rotted over time.
Dermot Walch, managing director of Kedel says using our recycled mixed plastic product offers potentially significant cost and performance advantages over more traditional materials. "The fencing won't rot, chip or fade, will last longer than wood and needs no maintenance," he said.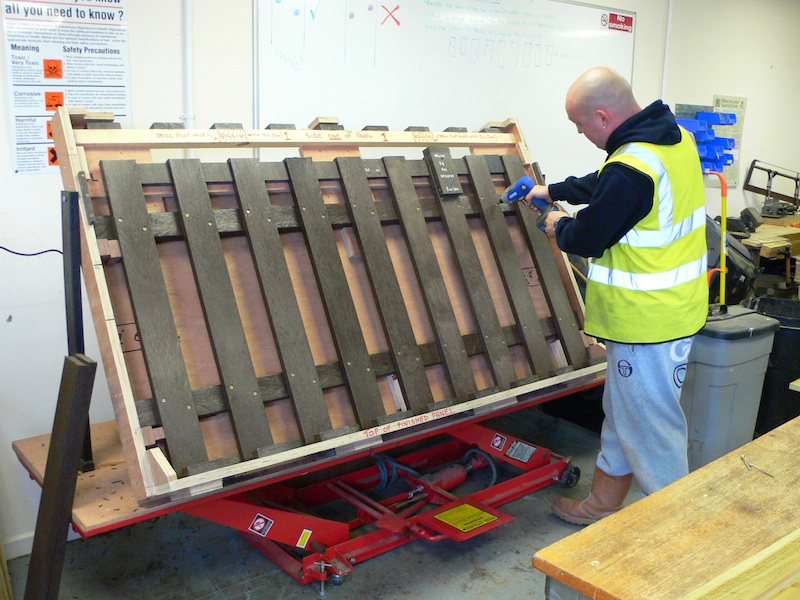 Your Housing Group was delighted to see residents involved in the scheme, which will give unemployed people in the area a chance to develop new skills and get them back into work.
Mr Walch added: "We're delighted to be involved in this project. The fencing is truly sustainable in every sense of the word and the fact it was formulated for strength, durability and stability will now be demonstrated to the full in Partington; and it will stay looking great for the residents for many decades to come."
Further information about full range of Kedel products is available at www.kedel.co.uk and more information about Recycled Plastic can be found by contacting our National Accounts Manager.
Watch a DIY Video – How to Build a Recycled Plastic Fence Panel
Media Contacts
For further information please email Kedel Media Contact, Dermot Walch.
About Recycled Plastic
Recycled Mixed plastic can be used to make a diverse range of products for many different sectors, including building and construction, industrial, marine, infrastructure, leisure and recreation, agriculture and equestrian. Products made from recycled plastic are valued, not just because of their environmental credentials but for their quality and performance. They can all offer significant performance advantages over traditional materials, such as wood, steel and concrete. New products are constantly being added to the Kedel Recycled plastic range as users and specifiers become aware of the material's technical benefits and performance advantages.
About Kedel
Kedel Ltd was founded in 2009 and supplies a wide range of products made from recycled plastic for the garden, leisure and education markets. These include compost tumblers, garden planters, benches, ground reinforcement blocks, and fencing. Further information can be found at www.kedel.co.uk.
About Your Housing Group
Your Housing Group is one of the UK's largest social housing providers with over 32,000 homes across the North West, Midlands and Staffordshire. As well as a wide range of homes for social and affordable rent, Your Housing Group also provides homes for sale and shared ownership as well as Extra Care housing for the over 55s and sheltered and supported accommodation for older people and young adults. Further information is available at www.yourhousinggroup.co.uk.
About The Big Life Group
The Big Life Group runs Skills2Build, which employs local Partington residents as trainees full-time for up to 12 months during which time they will work as part of a team completing contracts that might include landscaping, painting and decorating; cleaning and environmental works. Trainees are encouraged to work towards vocational qualifications and aim to get CSCS cards for all trainees and support them towards securing a driving licence. All trainees are long-term unemployed people who need some recent work experience and evidence of their ability to work as part of a team, timekeeping and attendance to be attractive to an employer. Further information can be found at www.thebiglifegroup.com.