Description
Wood is Good, Recycled Plastic Wood is Even Better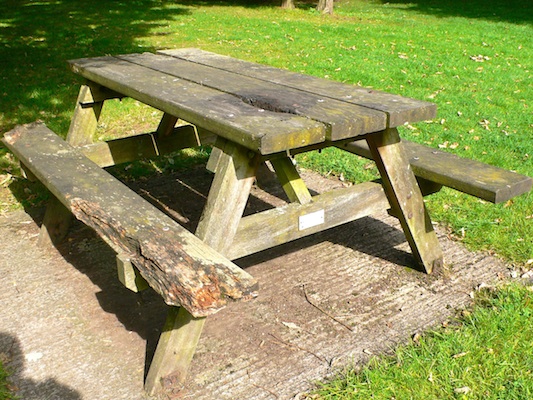 Rotten Wood Picnic Tables should be a thing of the past 
Wood is beautiful… but not for very long. Exposure to the elements soon exposes its weaknesses.
Wood rots, even when treated with preservatives, even if you paint or varnish every year.
You could put it in the shed or cover it, but that's a bit of a phaff.
We found a solution by recycling waste plastic into new products.
Our multicoloured 100 x 40mm is used in making picnic tables and benches.
The colour is mixed into plastic planks during manufacture, together with the highest level of UV protection to reduce fading.
And we can make it look like any kind of wood too.
Our plastic wood has the same density and weight of some South American hard woods.
In 2015 it won best recycled plastic product at the MRW national recycling awards.
Our multicoloured range is ideal for bright attractive furniture for children and we can match any RAL colour to fit in with team colours for sporting clubs.
Kedel's 100 x 40mm Plastic Wood has a multitude of uses and is not only eco-friendly but saves you money on maintenance and replacement costs for decades.