Lockdown Decking: A DIY Disaster?
Monday, 15 March 2021 | Lewis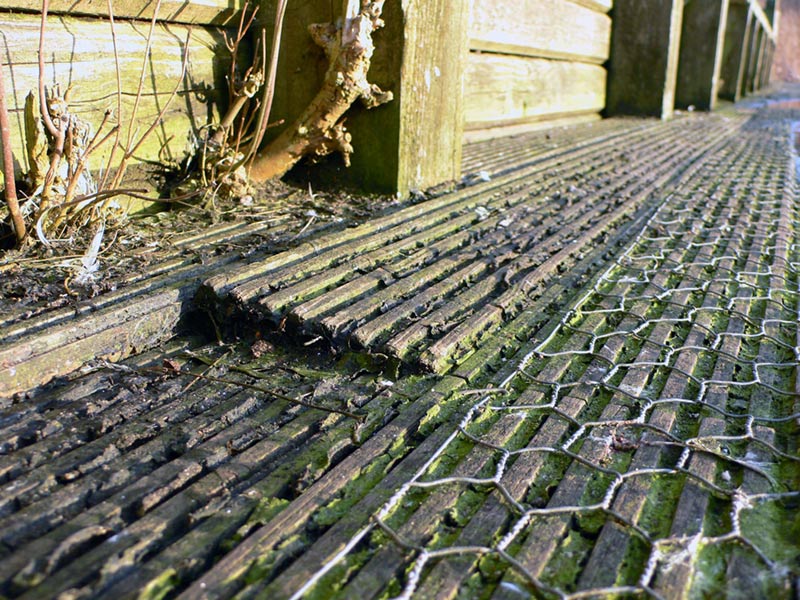 During the pandemic, many of us took to improving our gardens in a bid to make some use of our newly acquired spare time. Being stuck indoors with little to do, DIY and landscaping become a popular way to pass the time in the spring and summer months of 2020.
One such DIY job that appeared to be quite popular was decking. It seemed that many took to installing deck boards in their gardens, as a way to improve their outdoor spaces (which made sense, seen as we were all spending more time in our gardens due to the lockdown).
But how many of those decking DIY jobs have stood the test of time? And how many ended being a bit of a disaster?
In recent weeks, searches relating to fixing and repairing decking have seen quite a bit of interest, with many wanting to update their gardens ready for key dates announced in the roadmap out of lockdown.
Decking
Between April and May last year, there was a huge rise in demand for decking, with many spending more time in their gardens and wanting to improve the look of their outdoor space. But it appears that many are now seeking advice on how to fix their existing decking.
Google Trends showed a recent increase in people searching for 'how to fix decking' as well as searches for 'decking installers near me'. Searches for 'fix composite decking' appeared to spike on the 28th February of this year too, around the same time that it was announced people would be allowed to socialise in private gardens with the rule of six in place from the 29th March.
"It may seem surprising that composite decking needs fixing, but it does contain wood flour from saw mills mixed with the plastic, which may explain it."
Lewis Walch, Customer Service Manager at Kedel Ltd
Common Decking Problems
Traditional wood decking can be prone to all kinds of problems. If not installed properly, you could experience structural issues, plus there's the added requirement of regular maintenance and care that is needed with wood. They are also susceptible to rot, cracking, splintering, water damage and fungi. The colour of wood decking can also fade due to sunlight exposure, so the appearance may not last as long as you'd wish it to.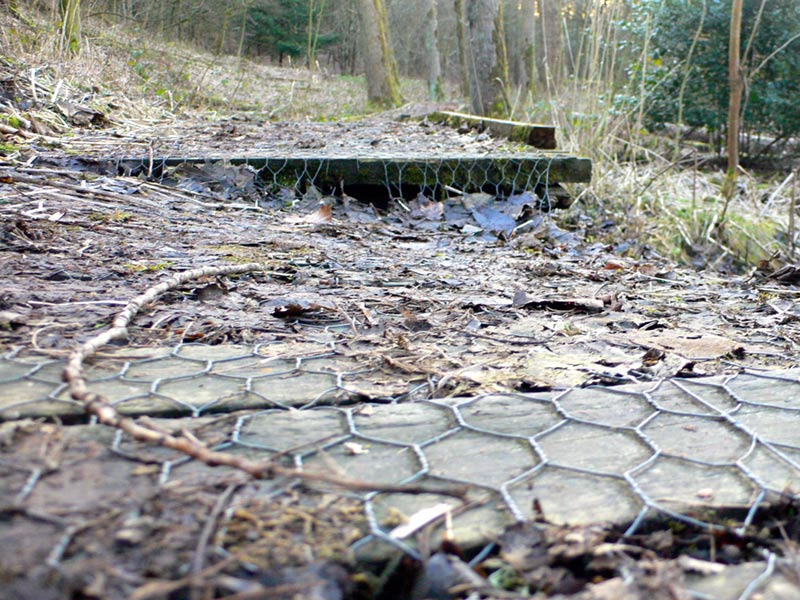 Signs Your Decking Needs Replacing
Not sure if your DIY decking was a bit of a botch job? Look for out these key tell tale signs of weak or unstable decking -
Eroded Posts

Warped Deck Boards

Shrinkage of Deck Boards

Mold Growth

Lack Of Stability

Gaps

Rotting Joists
How To Plan Decking
If replacing your decking, then planning is key. Be sure to do your research, think about what you will be using your decking for and how much footfall it will have to endure. Consider the location of the decking and inspect the ground on which you wish to install it on. You will also need to think about the various designs available, such as diagonal, horizontal, chevron and picture frame decking.
There are many elements to consider when it comes to decking. Further insight and tips on planning your decking can be found here.
How To Take Care Of Decking
Once installed, it's important that you look after your decking. Wooden designs will require quite a bit of care and attention, such as looking out for signs of wear and tear, sealing, oiling and other treatments. Unlike plastic wood decking, which doesn't require as much maintenance, just a simple clean with some soapy water will help to keep it looking like new.
"100% recycled plastic decking, as seen in the image below, closely resembles wood and composite decking, but without the wood content you are home and dry. No more rot or maintenance issues in this life. It does cost about a third more, but that is soon paid for over 4-5 years in savings on labour and materials for repair and replacement that wood products inevitably incur."
Lewis Walch, Customer Service Manager at Kedel Ltd
Data Sources:
https://trends.google.com/trends/explore?date=today%203-m&geo=GB&q=how%20to%20fix%20decking
https://trends.google.com/trends/explore?date=today%203-m&geo=GB&q=decking%20installers%20near%20me
https://trends.google.com/trends/explore?date=today%201-m&geo=GB&q=fix%20composite%20decking