Maintenance Free Garden Ideas
Friday, 25 September 2020 | Lewis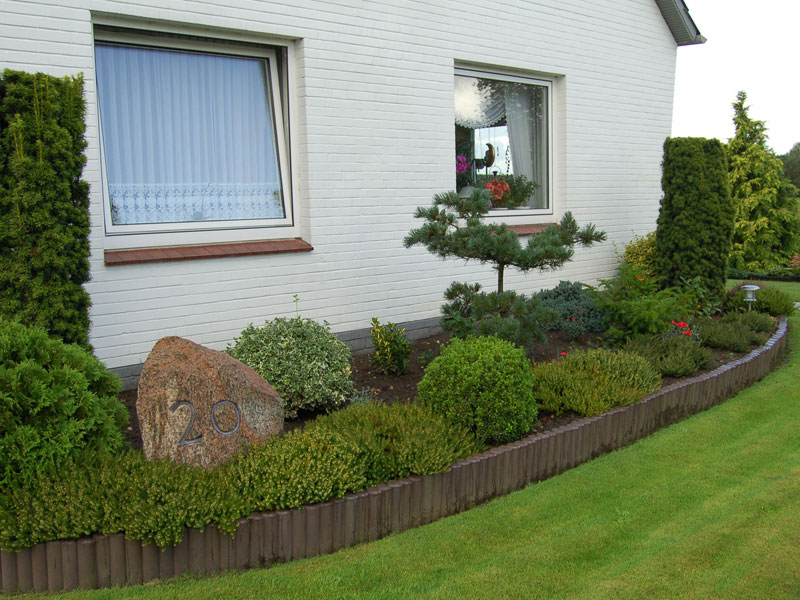 If you don't particularly enjoy gardening, or simply don't have the spare time to spend the necessary hours working on it, a maintenance-free garden is an ideal solution for you.
Offering high-quality appearances while saving you precious time and effort, a beautiful low maintenance garden comes in many different shapes and sizes, and doesn't limit what you can achieve within your space.
Whether switching from wooden materials to recycled plastic or altering the types of shrubbery planted, there are tons of low maintenance gardening ideas out there that ensure your garden is both well kept and easy to look after.
Today, the team at Kedel will be sharing our favourite low maintenance garden ideas that are effective and efficient for the modern garden.
Opt for eco-friendly recycled plastic materials
Replacing timber materials in your garden with recycled building materials is a good way to instantly reduce the amount of maintenance needed to keep your garden looking good.
Everyday timber products require constant maintenance after as little as a year of installation, as well as frequent replacements and treatments to upkeep their appearances. However, with a lifetime guarantee, no maintenance is required once Kedel plastic products are installed, and all pieces are resistant to rot, bugs and vandalism meaning they never have to be treated or replaced.
Another benefit to using recycled plastic from Kedel is the effect it has on the environment and the user's carbon footprint. Using recycled plastic helps lower the amount of unnecessarily wasted plastic in dangerous landfills, limiting the number of carbon emissions released into the atmosphere and helping users maintain a lower carbon footprint.
In an ever-changing world where global warming is a bigger problem than ever, using sustainable products and making sure you do your bit for the environment has never been more important.
Create planting spaces
Compartmentalising planting spaces by installing recycled plastic garden boxes and recycled plastic planters help to keep plants in boxed-in areas so they don't need to be constantly pruned and kept in check.
By separating plants and flowers into planter boxes and raised beds, you're preventing the overflow of growth into other areas of the garden, therefore diminishing the need for constant upkeep.
Using beds and planters also makes it easier to physically get to the flowers and plants to care for them, with the likes of our rectangular planters helping users avoid bending down to reach the plants making them ideal for individuals with back problems and other health conditions.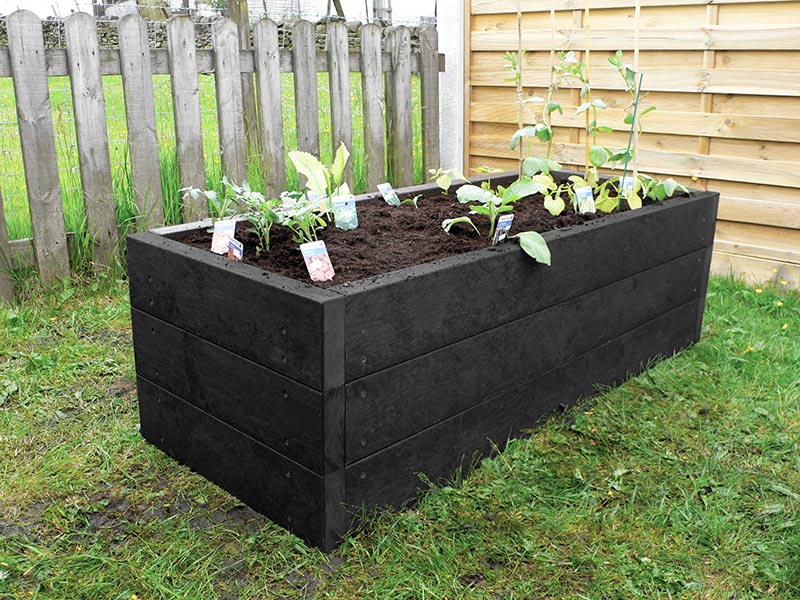 Go minimal
Minimal garden design isn't just on-trend this season but makes caring for your garden a lot easier as there's less to worry about and look after.
Swap endless greenery and plants for a relaxing outdoor seating area with recycled plastic chairs and a table, or clear masses of shrubs to grow individual trees and instantly maximise space.
Build decking
Grass needs mowing, trimming, watering and feeding to keep it looking green and healthy, and the more your garden has, the harder it is to keep on top of.
Cutting back on lawn space and replacing it with garden decking is the perfect solution, and requires less maintenance than a full garden of grass, but still allows you to make the most of the space in your garden.
While wooden decking is a popular choice, timber needs constant maintenance to protect it from rot, splinters and decay. This is why we suggest you opt for recycled plastic decking board, which requires no maintenance and lasts a lifetime.
Know which plants to choose
Just because you want a low maintenance garden doesn't mean you can't keep and grow plants.
We recommend choosing evergreen plants that don't need excessive pruning in specific seasons, as well as potted plants that are ready-potted. Stay away from plants that need staking, bedding plants, seasonal plants, vegetables and plants that attract slugs and insects for minimal maintenance.
If you don't want to continually look after grass, take a look at our range of artificial grass today.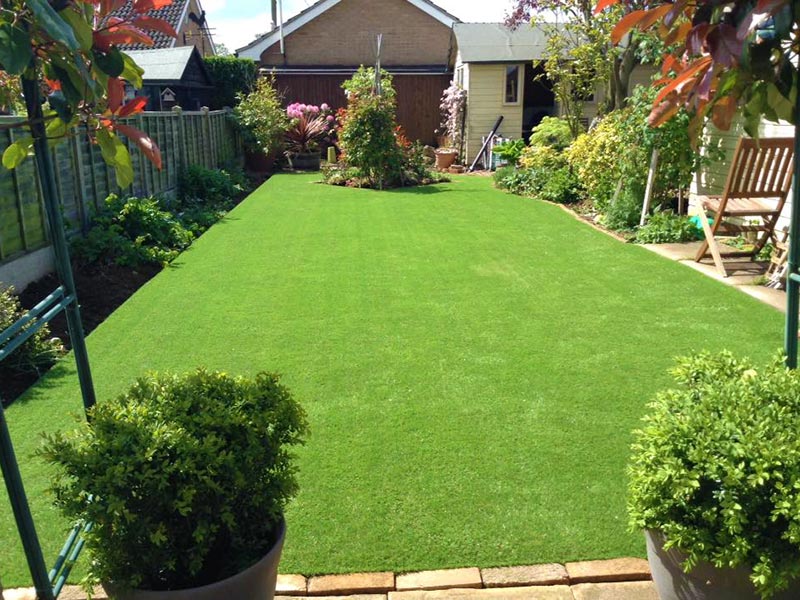 Hard landscaping
While there are a lot of hard landscaping gardening ideas, for low maintenance gardens, simple hard landscaping is the best option.
Use recycled plastic palisades for maintenance-free lawn edging, and instantly reduce the amount of time spent trimming lawn edges. Replace hedging and shrubs with recycled plastic fencing, or create footpaths with recycled plastic planks.
For more landscaping ideas, read our guide on garden palisades and ideas for your garden edging.
Follow these tips today to ensure your garden is as maintenance-free as possible, or take a look at our other helpful guides for more. If you're opting for our recycled plastic decking, be sure to check out our video below on how to build a deck.
Browse our full range of eco-friendly landscaping and gardening products today, or take a look at our selection of building and construction materials for more.