Chairs
Save yourself time, effort and money With Recycled Plastic Chairs
A lot of wooden outdoor furniture and chairs have to be stored in the winter or they will quickly deteriorate. ...But these recycled plastic chairs can stay outside all the year round without fear of damage from the elements. They will not rot and need no special preservatives or varnish. Garden furniture made from recycled plastic is a sustainable, more durable alternative to treated timber and composite garden furniture alternatives. We don't stop there though, we have an enormous selection of plastic wood effect picnic tables, all of which are made entirely from recycled plastic materials.
| | | |
| --- | --- | --- |
| £238.80 inc. VAT | £56.66 inc. VAT | £453.60 inc. VAT |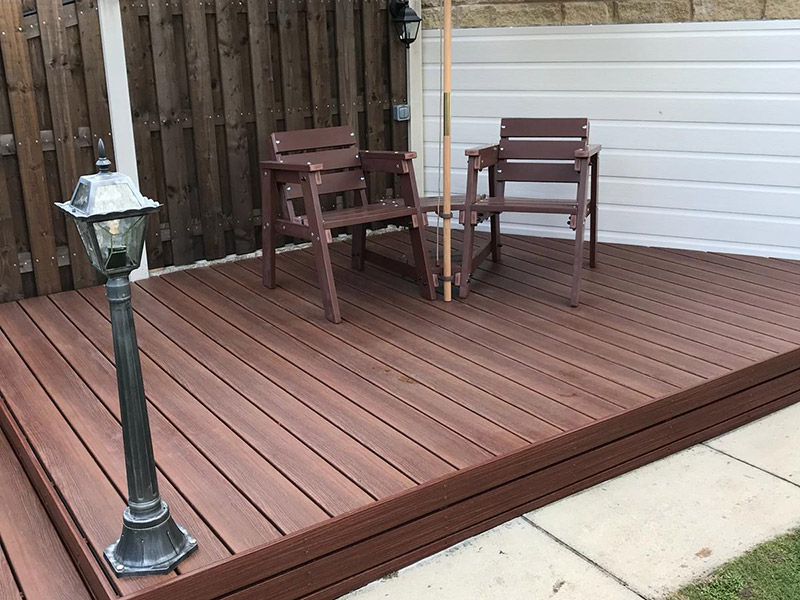 Garden furniture and recycled plastic chairs made from recycled materials is a fantastic investment that will not only improve the aesthetics for your garden furniture set-up, but it will also lower your carbon footprint and reduce your maintenance costs considerably.
Furniture made from recycled plastic, such as our recycled plastic chairs, require zero maintenance, are 100% eco-friendly, entirely rot-proof, will never splinter! An occasional wipe-down is all you need.
Looking for something that would be ideal for public parks and gardens? Why not browse some of our most popular recycled plastic street furniture here. They're tough, rugged and built to last decades.
Like the garden set-up in this picture? You can create the same maintenance-free garden too with our recycled plastic thames companion garden chairs and our recycled plastic decking boards.