Silver Award from RHS with Monty Don hosting at Tatton Park
Monday, 25 July 2011 | Lewis
We were on the telly too at 8pm on BBC1 - RHS Tatton Park Flower Show.
We confess to being rather full of ourselves and desperate to tell the news.
We won a silver award for a 'Waterproof and Future Proof' Garden design at the Royal Horticultural Garden Show at Tatton Park which was hosted by none other than the famous Monty Don.
I'm calling him famous, though to be brutally honest I didn't know who he was until my co-director and brother got all excited about seeing him.
I've included a picture just to prove I really was there and saw the great man himself in person close up.
We were sponsored by Envirolink NW, along with the wonderful and talented garden designer, Tim Fowler, and his creative team.
So if you miss the BBC and would like to hear the story, here's the video.
It's an interesting interview with the designer Tim Fowler and my fellow director and good looking, gifted, chatty brother, Dermot Walch.
I have to say this in order to get paid every month!
But to be truthful, I found Tim's concept for the Garden design very useful and reassuring.
H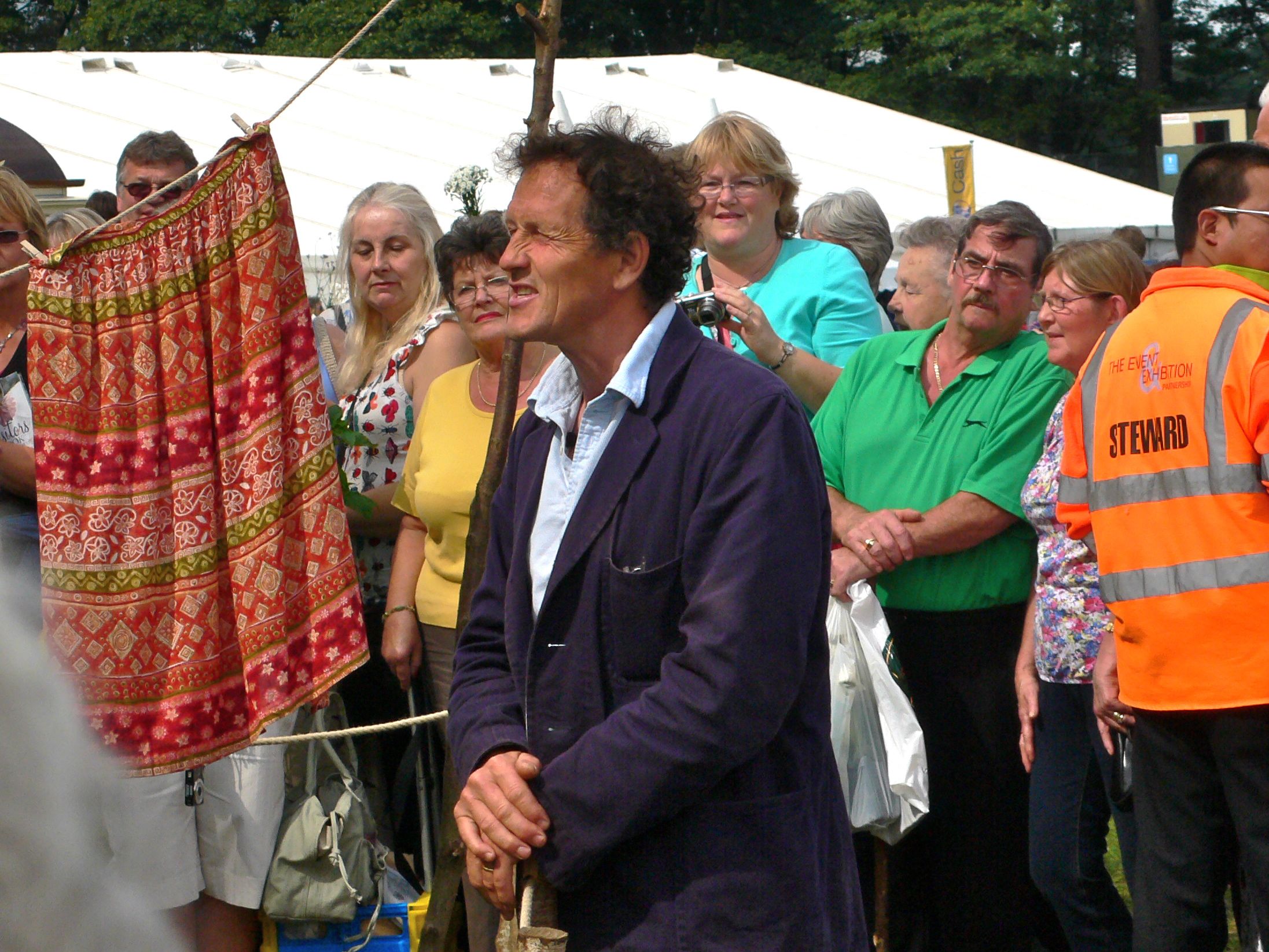 e isn't into spending £100's of thousands on making a garden most people can only dream of.
This is a garden you could afford.
It's very low maintenance too both in terms of gardening skills and maintenance work.
Nothing in it rots except compost, and even the pond fountain is run by a solar panel on the wood shed roof, so will cost nothing to keep going.
It is also designed not to get water logged in the changing British climate, as it is terraced and drained with Ground Reinforcement Grids, that keep the pea shingle firmly in place while allowing the paths to be fully permeable.
All the water flows into the pond at the bottom.
Tim also chose plants that everyone is familiar with and don't cost an arm and a leg.
The fencing is made from our recycled plastic shiplap cladding, and the planters from 120 x 20mm plastic wood profile, while the benches are decking board.
People who hadn't read the leaflets or the information posters thought it was wood.
Actually, and this really is a true story, someone we sold a compost tumbler to this year emailed a complaint asking why we had sent a wooden base instead of the recycled plastic base advertised.
Quite a testament to how good this material looks.
All the aesthetics of wood but with the wonderful advantages of plastic.