HDPE Sheet - Sandwich ColoursFrom: £62.28
Durable, HDPE sheet in 3 thicknesses - 12.7mm, 15mm and 19mm. Available in 3 sandwich colour combinations. Durable, UV protected against fading and designed to last for many decades of use. Versatile, durable, graffiti easily removed with household cleaners or WD40. Resistant to most chemicals. Splinter-free.


HDPE Sheet - Solid ColoursFrom: £31.15
UV protected , non-toxic, colourfast, versatile and durable. Perfect for where a strong, lightweight plastic sheet is required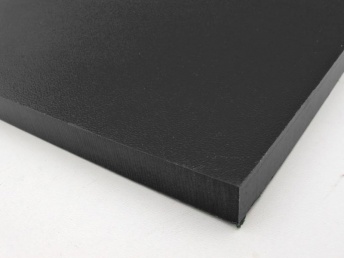 HDPE sheet | Recycled Plastic | Black 12mm thick£206.40
HDPE sheet 80-100% recycled plastic content. Available in Black full sheets only.
Recycled Mixed Plastic Sheet /Board | (D)25mmFrom: £54.94
Recycled Mixed Plastic Sheet. Guaranteed to last at least 25 years. Strong, sturdy, rot proof and available in two bespoke colours.


Stokbord Recycled Plastic Sheet (10 sheets)From: £361.45
Stokbord is a high standard, robust, tough and durable recycled plastic board supplied as (L)2440 x (W)1220 sheets in a variety of thicknesses. Made from 100% recycled LDPE plastic. It has multiple applications from agricultural and equestrian to building and construction.


Stormboard Sheets | High Impact£81.00
UV Protected Recycled Plastic Storm Board. Tough, maintenance-free, rot-proof and re-usable.