Essential Summer Picnic Furniture
Tuesday, 11 May 2021 | Lewis
This summer, there's no need to get out your picnic blanket and camp chairs when heading out for a picnic! Here at Kedel, we offer all the essential furniture when it comes to summer picnics in your garden or public space.
From recycled plastic benches to hard landscaping materials for your picnic area, we've compiled this list of our favourite summer picnic furniture to help make your space picnic-ready.
The garden
Turning your garden into a picnic paradise will benefit the whole family whether they're picnicking or not! Installing new seating options and making your garden more visually appealing not only makes eating outside more enjoyable but opens up your garden to a variety of other activities from working outside to hosting barbecues and parties.
Seating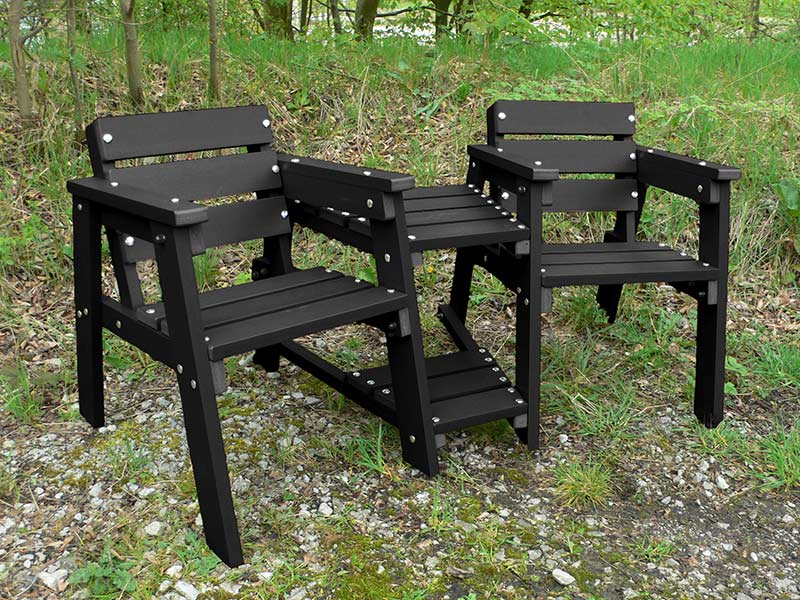 Having comfortable and reliable seating in your garden is essential, especially for garden picnics and summer occasions! From recycled plastic benches to chairs, there's plenty of seating options to choose from for your garden.
Tables
Here at Kedel, we offer a wide selection of recycled plastic picnic tables for the garden, including both classic picnic tables and full-sized tables. While public spaces tend to opt for picnic benches to save on space, if you're lucky enough to have a larger garden, why not opt for an individual table and several chairs for your picnic area?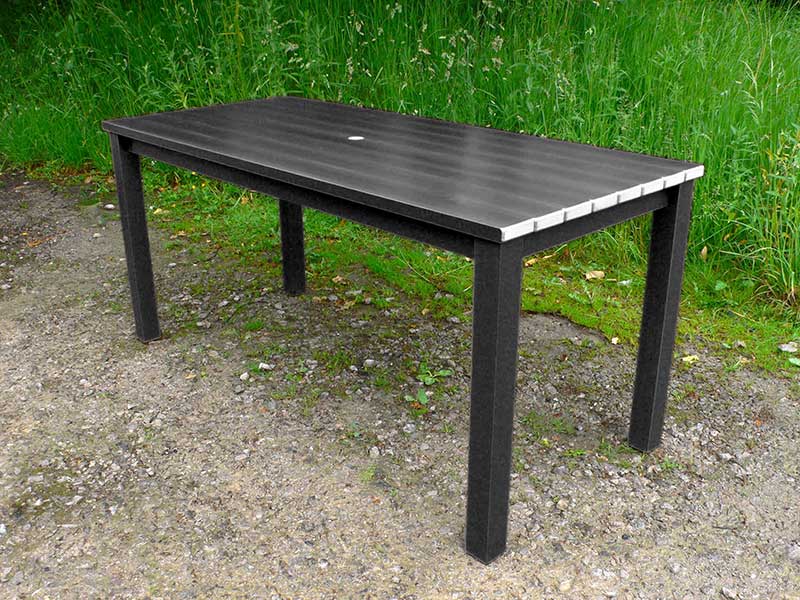 Landscaping
Using recycled landscape materials and recycled plastic fencing, creating a specific picnic/dining area is a good way to section off your garden to keep different areas for certain occasions and purposes.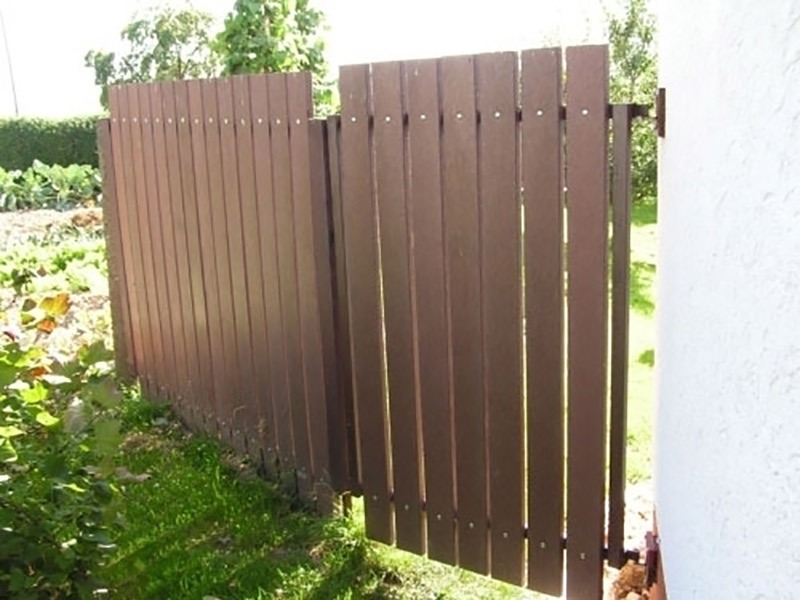 For example, no one wants their picnic area to take land away from where the kids play football, or where the washing is hung on the line. Installing fencing also makes the picnic area more secluded, and can even keep pets away from the food! Use recycled plastic palisades to create garden edging, and check out our blog post for ideas on how to use them.
Public areas
Having adequate space for picnics and outdoor dining is a huge bonus to any public space, whether that's a park or a school.
Picnic table benches
A classic picnic table bench offers both seating and table space, as well as plenty of room for groups both large and small. For full inclusivity in your picnic area, here at Kedel, we're proud to offer a selection of wheelchair accessible picnic tables, with adequate space for wheelchairs included.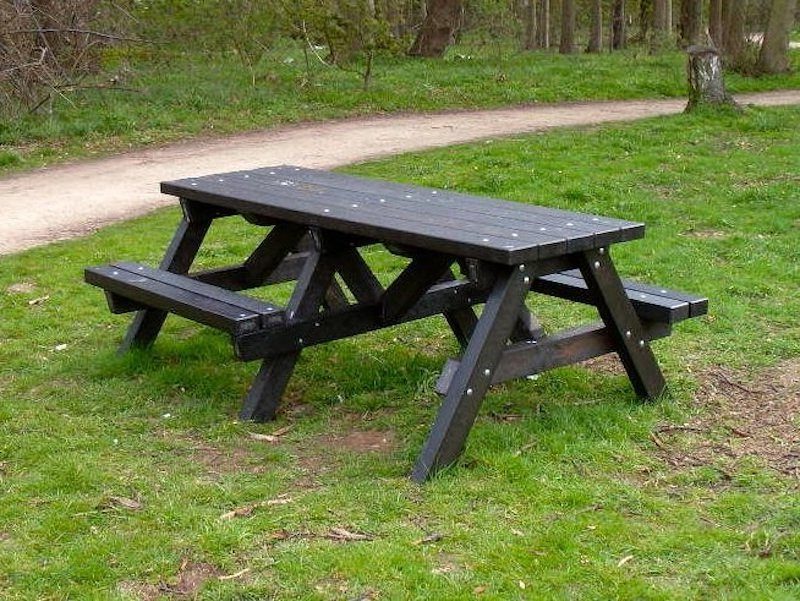 For schools, check out our selection of
coloured picnic tables for schools
and make lunchtime that little bit more colourful!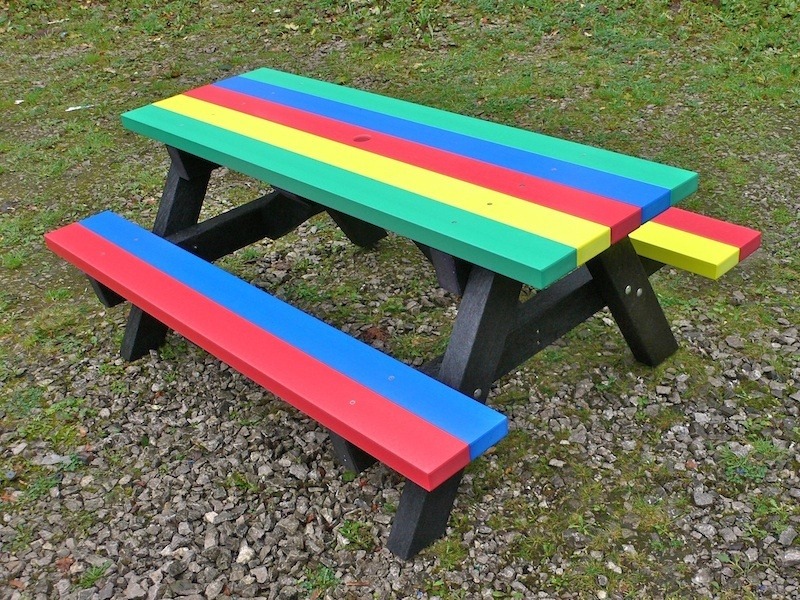 Accessories
With public spaces, picnic-goers must have everything both you and they need to keep your premises spotless and safe. For example, making sure every picnic table has a bin is a great way to keep litter at bay, while installing parasols and cushions helps keep your space comfortable.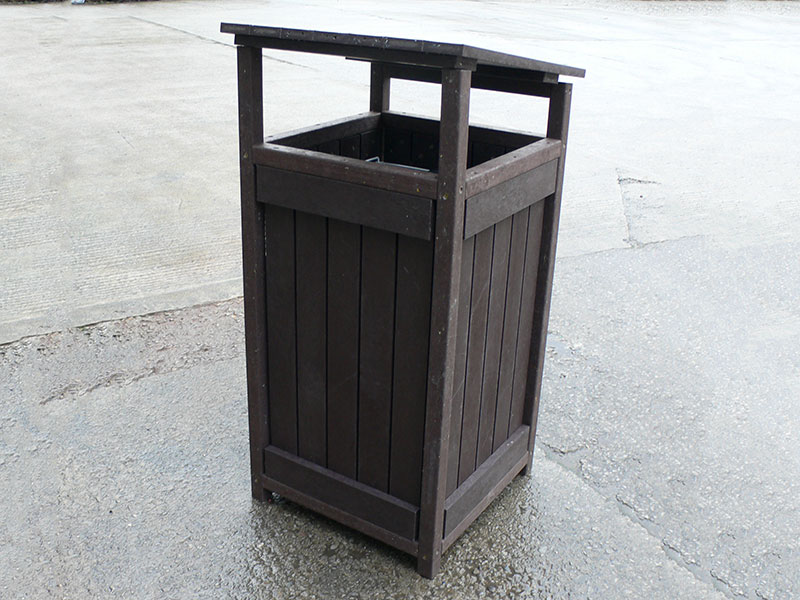 Why opt for recycled plastic picnic furniture?
When choosing picnic furniture for your home or public space, you must choose furniture that's sustainable, long-lasting and high-quality. Here at Kedel, our wide selection of recycled plastic garden furniture ticks all the boxes, offering an eco-friendly alternative to timber that's designed to last a lifetime.
Timber is known to crack and splinter, needing constant maintenance throughout its lifetime to maintain the best condition possible. However, Kedel recycled plastic wood will never crack or splinter and requires 0 maintenance throughout its lifetime which saves you time, effort and money.
With Kedel recycled plastic furniture you don't need to worry about bringing the furniture inside during the winter, as it's impervious to frost, rot and water damage. This allows you to keep your picnic area open throughout the colder months, meaning a winter picnic can be on the cards. Our plastic picnic furniture is also vandal-resistant, making it ideal for public spaces.
Browse our wide selection of
recycled plastic furniture
today at Kedel and discover the perfect furniture for your space.
Check out our selection of
recycled building materials
such as
recycled plastic decking
and
recycled plastic lumber
for more.