How To Install Recycled Plastic Cladding
Monday, 29 March 2021 | Lewis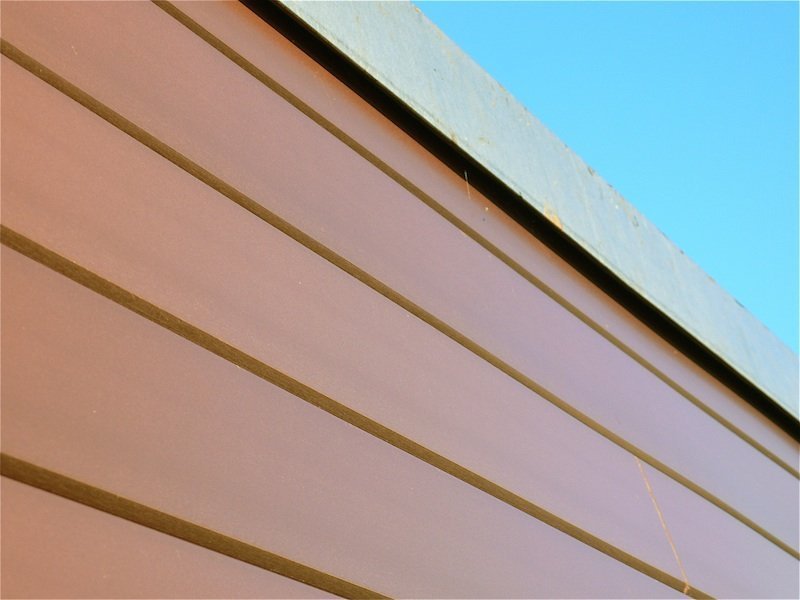 Here at Kedel our wide range of recycled plastic cladding includes V cladding and can be installed over brick to protect, improve the appearance and insulate.
With such an easy installation process, anyone can introduce recycled plastic cladding from Kedel to their property. Today we'll be showing you just how to do so, with a simple step by step guide and video.
Equipment & materials needed:
Step 1 - Measure your working area
Measure the height and width of the wall you're working on
Step 2 - Measure and cut battens
Measure your battens to the correct height, and cut them to the correct size with a power tool

Cut approximately 5-10mm off the end of the battens so you can have a flat edge to them
Step 3 - Pre-drill battens and brickwork
Place measured battens up against the wall and pre-drill through the batten. Be careful NOT to drill into the brickwork itself just yet

Make sure you pre-drill enough holes so that when you fit batten to the wall it'll fit safely and securely

Space the battens out no more than 500mm apart

Repeat until all measured battens have been pre-drilled

Changing to the correct drill bit, you can now pre-drill into the brickwork through the battens
Step 4 - Screw battens onto brickwork
Screw all battens into the brickwork so that they are tight and secure

Repeat until all the battens are safely secured to the wall
Step 5 - Measure and cut cladding
Step 6 - Pre-drill cladding and screws onto battens
Start at the bottom and place cladding against the battens

Pre-drill through the tongue of the cladding and into the battens

Make sure to move the drill in a circular motion when pre-drilling through the cladding, as this allows expansion. This is known as reaming and it's important to ream 1mm on either side of the screw hole for every 1m length of cladding

Repeat until the whole length of the cladding has been pre-drilled and reamed

When putting cladding lengths together, make sure you leave a gap at each end of at least 1mmfor every 1m of cladding. This allows for expansion in hot weather and prevents cladding from buckling

Screw cladding onto battens and repeat until all cladding is fitted safely and securely
Step 7 - Pre-drill and screw on corner trim
Pre-drill corner trims

DO NOT pre-drill into the face of the cladding, instead, go into the side of the corner trim and the batten

Make sure you use the correct screws and be careful not to overlap any previous screws drilled into the battens
To see these steps in action, watch our detailed video below.
For inspiration and tips on using cladding, take a look at our recent blog post now. Browse our wide range of recycled plastic cladding today at Kedel, or discover more recycled plastic products such as recycled plastic decking and recycled plastic fencing.